Ep. 069: Sandra Braham, CEO of Gulf Coast Jewish Family & Community Services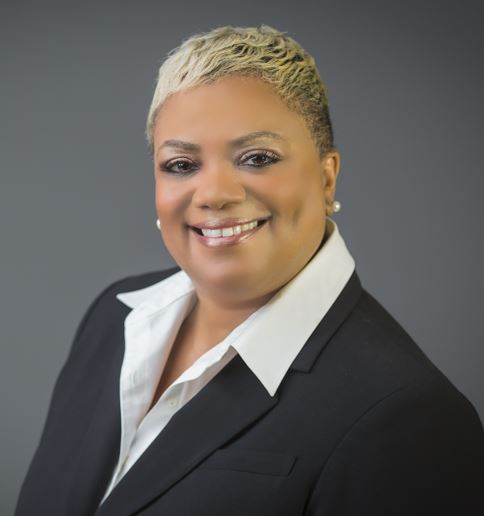 Dr. Sandra Braham on maintaining balance and forward momentum in the nonprofit world
On this episode of SPX, Joe is joined by Dr. Sandra Braham, CEO of Gulf Coast Jewish Family & Community Services. Dr. Braham discusses her extensive career in higher education, before moving into the non-profit world. They talk about her transition to Florida, and about her deeply-held spiritual belief that God had a plan for her. She explores balancing the quantitative and qualitative value of each of her organization's individual programs, and the wrap-around nature of those programs and how they work in tandem with one another to provide help for families in diverse and meaningful ways. With more than 10,000 non-profits in Pinellas County alone, Dr. Braham ponders whether or not the available funds are being split too many ways, and talks about Gulf Coast Jewish Family & Community Services' plans for growth in the non-profit sector in the coming years.
Key Insights
Before moving to the bay area, Dr. Braham was CEO of the largest YWCA in the country, in El Paso, Texas. Prior to that, she was in higher education for 17 years.

As Director of Upward Bound, she discovered she had a talent for grant-writing.

"It took great courage for me to walk away from a life in Texas of 25 years, being very happy and having so many friends and loved ones there, to move to Florida. But I knew likewise this is what I was supposed to be doing."

Braham, who isn't Jewish, was intrigued by the work Gulf Coast Jewish Family & Community Services was doing with vulnerable people, including the elderly and the abused. "I thought wow, this is God's work," she says.

"Rarely do you have other non-profits represented on your board. Because it can easily become a conflict of interest because we're all trying to raise money from the same sources, we're all competing for the same grants in some ways. "

There are times, she believes, when the qualitative piece of the work outweighs the fact that it's losing funds. It's a balancing act performed by all non-profits.

As with for-profit businesses, says Dr. Braham, market studies are important before entering the non-profit space. "And non-profits," she says, "don't always do a good job of studying the market."

In 2019, Gulf Coast Jewish Family & Community Services acquired Heart Gallery of Pinellas & Pasco County, a 501(c)3 with similar programs and goals.

As part of its 2020/2023 strategic plan, the organization will actively actively look to acquire smaller non-profits, "if it's in the best interest of the agency and the non-profit," says Dr. Braham. Not to become a conglomerate, she stresses, but to "let Tampa Bay know that we are open for business."

She desires more attention to be focused on mental health in St. Pete, and on education. "I'm not saying necessarily a four year college degree, but we've got to look at the opportunity to move this generation into skilled work. And so training and development is important."
"And increasingly with so much requirements and government reform in the way of accounting and audit requirements, it takes a lot to be able to track, and report, and perform the management, and oversight, and internal auditing, that it requires to run a nonprofit organization."
April 21, 2017 was the worst day of Tara Davis's life.
Her four-month-old daughter, Elita, had been hospitalized over what her then-husband told her was a fall from the couch. Elita had a skull fracture. And due to the severity of the injury, the child welfare system had gotten involved. 
"I got a phone call from them," recalled Davis, now 38. "They said you need to leave the hospital now. We're going to take your daughter and put her into foster care."
Davis was angry, terrified and heartbroken. She was devoted to her only child. How could this be happening?
"I cried, I hugged her, I told her mommy would be right back," she said. "Then I lost it and I cried all the way home."
While Elita's health continued to improve and she was soon released from the hospital, Davis' situation was getting more dire. In court a few days later, the State Attorney's Office recommended terminating the parental rights of both Davis and her husband. No reunification plans were discussed. Instead, she was told she should start looking for someone to adopt her daughter.
Shortly after the hearing, Davis learned that her husband hadn't been truthful about how Elita had been injured. That's when she made her choice.
"I told him he was on his own," she remembered telling her now ex-husband. "I said 'My daughter is not going to get adopted or go to foster care. I'm not going down without a fight.'"
And so Davis started fighting. She gave up her condo, moved into a domestic violence shelter and filed a few injunctions against her husband. She showed up every day for her job at an insurance agency, went to every visitation with her daughter and found stable housing. The State Attorney's office took notice of her efforts, stopped talking about terminating her rights and began recommending reunification.
That's when Davis got linked up with Gulf Coast Jewish Family and Community Services and its Family Reunification Services program. The program is designed to complement case management services by providing intensive in-home family engagement, to ensure the reunification is safe and permanent. 
Davis remembers the first time she met with her caseworker from the agency. She'd mentioned during a phone call that she needed to baby-proof the outlets in her new home, and the caseworker showed up with a package of outlet plug covers.
"It seems really small, but it made me realize how much these people genuinely want to help," Davis said. "If this service was offered up front, I think we'd see a lot more success in reuniting families and keeping them together from the start."
Davis continued her hard work and in November of 2017, she and Elita were reunited just in time to spend their first Thanksgiving together. They've been joined at the hip ever since.
With pride in her voice, Davis describes her now 3-year-old daughter as "The Trifecta" – beauty, brains and brawn. There's been no residual damage from her injury.
"She's very smart, very imaginative and she loves to act out princess movies," Davis laughed. "I always have entertainment."
Although more than three years have passed since that terrible day in April, Davis continues to be involved with Gulf Coast Jewish Family and Community Services through the agency's Parent Advisory Connection, a support group that meets monthly. 
"It's great to be able to encourage parents who are in various stages of going through the child welfare system," said Davis, who helps facilitate some of the meetings. "We talk about how we've dealt with issues and how we've survived them. I love that we can share these stories and celebrate our victories."
The group's members also spend a lot of time talking about how they can make the harrowing process easier for others who are just beginning the reunification process. For Davis, that means helping build confidence in those who have had their lives upended, just like her caseworker did for her.
"I didn't realize how much of myself I'd lost during this experience," she said. "Then Gulf Coast comes around and says, 'look at all these great things you're doing.' Who wouldn't gain a lot of confidence from that?"
Jennifer Colton, director of the agency's family reunification team, praised Davis for her tenacity and spirit in the face of adversity.
"Despite the challenges and hardships Tara has faced, she fought through the obstacles and owned her journey," Colton said. "She is a true inspiration, and proof that with the right support and resources, we can all be a success story."
"A lot of donors that I've come into contact with question why don't some of these not-for-profits get together? And why don't they merge? And so, you're seeing a movement toward that end and it makes a lot of sense."
Table of Contents
(00:00 to 01:33) Introduction
(01:33 to  03:53) A Walk Through Sandra's Career
(03:53 to 12:19) Sandra's Calling
(12:19 to 23:35) Knowing When to Move Forward
(23:35 to 27:21) Transitioning Into Higher Positions
(27:21 to 42:25 ) Qualitative VS Quantitative Programs
(42:25 to 44:20) Competition in Non-profits Organizations
(44:20 to 53:19) Merging With Other Non-profits
(53:19 to 55:30) The Importance of Education and Mental Health Programs
(55:30 to 58:08) Conclusion
Transcription begins [00:00:53]
Joe: Joining me on SPx is Dr. Sandra Braham who is the chief executive officer of Gulf Coast Jewish Family & Community Services, welcome.
Sandra: Thank you.
Joe: And you've been doing that since 2016 moving over from Texas where you headed up at the largest YWCA in the country?
Sandra: Yes, that's correct. I was there at the YWCA in El Paso for about 10 years, but the first 17 years of my career was in higher education.
Joe: Oh, so let's go back even earlier than that. Can you tell us, you know, you've obviously been in a life of service and education. How did that begin?
Sandra: Well, when I was a student in college I began working in the university admissions office. And after graduating moved to Indiana where I landed a job in a two year college as a recruiter. So, I spent time helping first generation students, and non-traditional students, women who were transitioning coming off of divorces to prepare for jobs in technical fields. And then after that moved to Texas and began directing a federal program called Upward Bound. A lot of folks have heard about that, not the Outward Bound where you climb ropes –
[00:02:16]
Joe: Yep.
Sandra: – but Upward Bound. And discovered a talent for grant writing. So, I had the opportunity to expand Upward Bound. And then I wrote two Upward Bound grants, wrote an educational talent grant and really began to write, manage, and design federal programs. And afterwards began to grow that portfolio and make my way up the organizational ladder in higher education and decided to get my doctorate degree because I'd have a full career in higher ed. So, after doing that, getting promoted to assistant vice president and associate vice provost for undergraduate studies, I was called, as I often say, because it really was a spiritual experience for me to lead the YWCA. So, I left higher education and went to the YWCA. After 10 years there I felt like it was time for a change and I'm the sort of person that always puts my future in God's hands and tries to ensure that I'm following what He thinks is best for my life. And so in putting that out there I received a call from a recruiter who was doing a search for Gulf Coast Jewish Family & Community Services, and the rest is history.
Joe: So, you were doing quite well in the higher ed space and moving your way up the ladder. And obviously I think would have inevitably ended at the top of the school as a dean or the like. Can you dig into that calling that you felt a little bit that had you sort of abandon that to move into a completely different area?
[00:04:10]
Sandra: Yes. So, like many people in this country I grew up in poverty, though there was a lot of love. And so I was raised in the Christian faith. And so I learned to pray and depend on God. And so in thinking about that I'd never really taken a step or moved to any other community without either being forced to do it or being led to do it. And in this case, in the case of transitioning out of higher education, I received other opportunities where folks would say, "Sandra, apply for this and apply for that." And I felt like – And I told people when it's time for me to go, I'm going to be very clear that it is time for me to go. And so I was serving on the board at the YWCA when their longtime CEO of 30+ years announced her retirement. And she had built the organization successfully from a very small program to a 30+ million dollar organization. And the board did a national search. And through that process each individual board member was asked to identify three things that they wanted to see in their new CEO. And we all did that individually and they compiled a profile. And the next day during our retreat we receive a profile of our new CEO. And everyone started laughing because it was like oh, this person, yeah right.
[00:06:00]
But I read it, it was a strange feeling, like a strong wind that overcame me and it was like a whoosh kind of feeling and I thought to myself oh my gosh, that's me. They want me, but they don't know it. [Chuckle] And it was so interesting at the same time it was almost, just a religious experience is the only way that I can describe it, is it was a voice that I heard as clear as day that said it's not your time. And it was so emotional that I literally excused myself, I stepped outside, washed my face, and came back in, and never applied for that position. I had just been accepted into the doctoral program to pursue my doctorate in education. And I said well, let me get through this doctorate program. And so I never said anything to anyone about that except with my husband. And finished the doctorate degree and got promoted again at the university. But between discussions about what the promotion was going to look like and what it actually turned out to be after about four months of deliberations and organizational change I got in the new position and it didn't feel right, I wasn't happy. I didn't feel that I was able to satisfactorily perform the duties under the constraints because the position had literally shifted. But I felt at the time sometimes, you know, if you don't move forward then you find yourself standing still. And so I took the step and moved forward even though it was under a slightly different structure then I had agreed to because it didn't feel like I could say no.
[00:08:01]
You know, you say no and then you're just standing still. And so I moved forward, it was very uncomfortable, and it was a difficult six months. And I finally said, you know, in my prayers, God, surely you didn't have me go through all of this preparation to be unhappy. And surely we haven't done all of this work in vain for me to be so unhappy. And I said well, I'm very uncomfortable, so I guess it's time for me to go. So, this was three years later. And a job came across on my desk, it read like my resume, so I applied for it. It was in St. Louis, Missouri. Another came across my desk, it read like my resume too, it was in Kansas City. And so I said oh wow, I'm going back to the Midwest. [Chuckle] And so a couple of months pass and the one in St. Louis fell apart because the organization went through some turmoil with its CEO and the board let the CEO go, they froze all positions. And then I had a phone interview for the one in Kansas City. The holiday came and the new year came. And by now I was still volunteering with the YWCA, but at that time I had risen to the position of chair elect.
And so we would meet every couple of weeks with the CEO. And that day was January 3rd or so and I was just feeling miserable in my position. And so I said I don't want to go to this meeting, I'm just going to sit in my office and shut my door. And I didn't go to the meeting and afterwards the president called me and she said, "Sandra, you should have been at the meeting. The CEO decided after three years that she really doesn't want to do this job anymore." And on that day I was blown away because I felt like wow, it's my time, I know it's time for me to go. And God showed me this job three years ago and that it spoke so much to my strengths, but that it wasn't my time. And so I followed that gut and applied, and was given the position, and really worked very hard for 10 years until it was time to move on.
[00:10:37]
Joe: And in those first couple of years did it meet your expectations? Did it fulfill the sort of emotional promise that you hoped it would?
Sandra: It was a lot of work. And I think non-profit work, a lot of people underestimate non-profit leadership. It seems people want to give of their heart, and of their time, and of their resources, and it's a very good thing to give charity. But in leading a non-profit organization there are so many boulders to turn over. And certainly after someone has held a position for 30 years and then there is turnover, there is a lot of opportunity to really assess and to see where the issues and challenges are. And so it's funny because people say, "Well, don't you love what you do Sandra?" And my response is most of the time I'm doing what I am supposed to be doing. And I love doing what I know I'm supposed to be doing. It's not so much the task, but it's the fulfillment of knowing that you're in the right place because that's where God wants you to be. And that takes a level of courage to be able to do that. And it took great courage for me to walk away from a life in Texas of 25 years being very happy and having so many friends and loved ones there to move to Florida. But I knew likewise this is what I was supposed to be doing.
[00:12:19]
Joe: Let's follow that thread. You went through the experience and you knew what it was like to have a clear path forward. How did that experience repeat itself to give you that clear path over to Florida?
Sandra: Well, there was so much to do while at the YWCA. And we built our donor base, we held a capital campaign, we modernized our technology infrastructure. We built so much that we organized our workforce, increased salaries, and responded to a lot of federal mandates during that time. But at seven years I began to see a pattern repeating itself. And the pattern was after seven years you've achieved all of this and now it felt like the workforce had changed again and I was going right back in to assess what has happened with our workforce in seven years, and what has happened with our technology, and what has – And I said oh my goodness, it feels like I'm doing this all over again. And it was a cycle. And I thought to myself gosh, I don't know that I want to do this all over again. And so I began to think well, you know, I'm ready to go. But after a bit I was talking to a dear friend and colleague who began to ask me questions. And she said, "You know Sandra? Maybe you're ready to go, but is the organization ready for you to go?"
[00:14:00]
And I thought about that and I found myself apologizing to God saying okay God, you made it so clear that you wanted me here and that this was where I was supposed to be. And if my time is not done here then give me a renewed spirit. And so I prayed for a renewed spirit. And boy did it come. So, in thinking about the workforce I began to realize that I did need to prepare the workforce for me to leave. If it's my time and things are going to happen everything has to be in order. And so I needed to think about succession planning and preparing the workforce. So, I began to work on the heart of our workforce. And in thinking about working on the heart of your workforce when you're in work serving vulnerable people and caring for persons who have a great need, you need to ensure that your workforce and those who represent that work and that mission that they have the right heart to do it. That they're not just coming in for a paycheck and then they get their paycheck and they will go home and disparage perhaps those same clients that they're working with. And I had seen that there are some things in the workforce that I felt that we needed to continue to clear up the workforce. And so I worked with the team to develop a new orientation and onboarding program. And to get at who we are and what are our values. And ensuring that those values were deep and that they were understood at the point of employment.
[00:15:57]
And then putting other systems in place, empowering the leadership team to really take their areas like never before. And to understand the fuller picture of my role as a CEO. And so after a couple of years then you get that discomfort again where it is like, okay. And that discomfort comes in a number of ways. It could be just misalignment with the values of the organization may change. And that maybe nothing that is controlled on the local level. Sometimes when you're affiliated with a national organization like YWCAs and some of the other organizations that have national offices. You know, the values of the national office may change and those values are passed down and expected to be carried forward by the local organization. And when those values no longer align or you find that whatever it is that makes you uncomfortable it gets to a point where you either accept living in this uncomfortable place or you recognize that perhaps that is God nudging you that it is time for a change, and then you open yourself up. And so I didn't know that Gulf Coast Jewish Family & Community Services was conducting a search. I had never even considered moving to Florida. And I certainly didn't know about the organization until I received a random email in the midst of all of this turmoil. There was another position in El Paso that I was encouraged to apply for.
[00:17:50]
And when you open yourself up and say you want God to lead your life and direct your path, you really have to be open to doing that. And you don't know where it's going to come from. And so in my case I said okay, I'm ready, and if it's my time show me the way. And I received a call from a professional colleague who inquired as to whether or not I had applied for a certain position and I said no I had not. And they asked me why and I said well, you know, I don't think that position is for me. And they really were persistent that I apply. And I said okay, I'll consider it. And as I thought about it I said well, you know, maybe that's not what I want, but if that's what God wants for me the only way that I'm going to find out is to apply. And I have found that when things are meant to be, especially in my life, they tend to happen almost easily. And I don't want to underestimate that, because there is preparation.
But I find that those doors open and you walk through it. Well, in this case – So, I said well, if this is what you want for me then this is what it will be, but if it is not it will be clear that it is not. So, I applied for that position and I told the pastor at my church about it. And about a month and a half passed and he says, "Sandra, so how was your interview?" And I thought interview? And he said, "Yeah, you applied for a position." I said, "Yeah, pastor, but I don't think that I'm going to get that position. I just don't feel like that job is for me." And he stood in the center of the church after church and it was like a bolt of lightning hit him and he put his foot down and he looked at me and pointed at my face and he says, "Well, you're getting one." And I was shaking, I said, "Okay, pastor, from your mouth to God's ears." So, that was Sunday.
[00:20:01]
That Thursday of that very same week I went into the my office and there was an email from the search firm for Gulf Coast Jewish Family & Community Services. And I thought wow, you know, this sounds so much like what I'm doing now. And then I thought gosh, but I don't think they'll hire me because I'm not Jewish. And so I closed it up because I was at the office and I sat at home and something said well just email at home. So, I did. So, that was Thursday, Friday went to work, went home, I said let me check my emails and see what's in here and there was an email from that local company that I was encouraged to apply for saying that they were moving forward with internal candidates and I thought well, it's kind of what I thought. And so I said well, I don't feel so bad about that because it really wasn't for me anyway. And then it hit me that the pastor said I was getting an interview.
And it forced me to open up the email from Gulf Coast Jewish Family & Community Services and at that point I began to dig earnestly into the history of the company, its programs, its financials, its executive turnover. Just everything about the organization and its location. And I thought wow, this is a real opportunity. And not only is it a real opportunity, because I had really committed my life to helping people navigate whether its higher education as a first generation low income student to women experiencing homelessness and domestic violence at the YWCA, and you know, child care, and health goals, and economic programs, to wow, here's an organization that is supporting Holocaust survivors, that's working with people with mental and behavioral health conditions, working with children in foster care, helping people to gain employment, working with refugees, you know, really vulnerable people. And I thought wow, this is God's work. And I really should respond and begin a conversation, so I did.
[00:22:35]
Joe: And it's anecdotally interesting that it was three years when the YWCA position became open and then three years later that you ended up there. And you said at the seven year mark you felt that it was time to make a change at the YWCA. And then three years later at your 10th year you exited.
Sandra: Wow, never made that connection. [Laugh]
Joe: A little pattern emerging there.
Sandra: Yeah, that's interesting. I hadn't made that connection. Well [unclear 00:23:02] want to think that every seven and three years something has happened to me. I'm sure that there is, but it's not always a career change, so …
Joe: The one thing that shouldn't be overlooked is that moving from the university to the YWCA, that's really a completely different existence in that. As head of that organization you have PNL responsibility, you're now leading essentially a business, a non-profit one, but it's a lot different than being sort of part of a bigger machine at a level that's not at the very top. So, how has that transitioned for you to really having the whole organization under your watch?
Sandra: Well, the biggest transition was going from being a board member and volunteer to being their chief employee, a board's chief employee. And I think as volunteers non-profit organizations depend on their volunteers to offer strategy and to actively support fundraising and to chair committees that help to provide insight for our volunteer leaders into various aspects of the business. So, after being a very engaged board member to the point of becoming chair elect, I became the CEO. And I had to learn to take a step back and to really provide the space for the board to do its work recognizing that while I am a non-voting member of the board, I am really not the one setting fully the strategic direction of the organization, and the fiduciary responsibility, and the strategic prowess for lack of a better description, it starts at the board level. And of course the executives are a partner in that program. But I had to learn to be quiet, and to listen, and to pause, and to give the board the space to deliberate, to problem solve, to make recommendations, and for me to fill in the gaps.
And that was the biggest transition. Other than that I managed budgets running the federal programs, although they certainly weren't the size of 30 million I think by the time I left the university I had quite a bit under me. But it wasn't a budget that you built from the ground up and that you were totally responsible for in higher education. But I did study business as well. I got my undergraduate degree in biology thinking about medical school. And when I decided that I didn't want to go to medical school I figured well, what am I going to do with a biology degree? And I thought maybe I'll go get an MBA and I can put the biology with the business and sell pharmaceuticals or something like that. And so, I was trying to figure out where do you go with a bachelor's in biology? And so, I got about 13 credits shy of completing my MBA before moving to Indiana to start working in higher education. And so that business strategy from that work, plus the human resources management and strategic planning, and all of that work that we did in higher education that really seemed to fit together well in leading the YWCA and other non-profits.
[00:26:36]
Joe: Did you have a focus for your MBA?
Sandra: No, it was just a general MBA.
Joe: And one of the things that separates non-profits from for-profits is that there can be a qualitative nature to determining ROI and success. Can you talk about how you balance? Obviously, there is plenty of quantitative available in budgets, and people served, and things like that. And then there are attempts at putting quantitative, laying quantitative, over qualitative, to measure good. And then there is stuff just to maintain, you know, as purely qualitative and the position in the community and things like that. So, what was your sort of relationship with understanding the qualitative aspects of running a non-profit versus the quantitative?
Sandra: I was fortunate in that I completed my doctorate degree prior to moving into being CEO of the YWCA. And there was quite a bit of work both in quantitative and qualitative research methodology. And so once I became CEO of the YWCA I was able to also after a couple of years I had to get settled, but after a couple of years I was able to teach graduate courses at the University of Texas at El Paso. And so qualitative research methodology was one of the courses that I taught. And another was organizational developments. And then I also taught a course called educational leadership in a diverse society. And so those were the three courses that I taught on a pretty routine basis. So, the qualitative work of the non-profit was never a problem, even in running federal programs I watched a shift from the anecdotal to hardcore data while I was running federal programs. And that was before the department of education began mandating a particular database for us to upload information to track client performance. It was more anecdotal how many graduated, more outcomes. And so, that shift happened when I was running federal programs. And so the qualitative was always there I think.
[00:28:52]
Joe: You know, if you had to say you were teaching a class and you had 50 executive directors or CEOs of non-profits, what would be your first bit of advice to them on how to talk about qualitative determinants to their boards?
Sandra: Well, it's interesting, because even as I look at my board the thing about running a non-profit organization is rarely do you have other non-profits represented on your board. Because it can easily become a conflict of interest because we're all trying to raise money from the same sources, we're all competing for the same grants in some ways. And so, you know, probably almost everyone on a non-profit board, unless they are government, comes from a for-profit mindset. And so, the first conversation is that we are providing support to vulnerable people. That is our service, we're not selling widgets, I can't predict how many people are going to eat hamburgers without cheese because I don't have some data machine like that, that we're running human performance, human beings, you know, and their life changes through. It's very qualitative. And so it's comparing and trying to compare mindset almost things that are constructs that are not easily measurable to the for-profit world where we're used to measuring, and selling, and buying, and predicting, and forecasting, and based on the timing of the year and seasons. There is no season for human behavior.
[00:30:45]
Joe: You know, and I think that just because out of necessity a lot of non-profit executives have to begin to have that conversation with their board. But because even if they are open to that understanding there is really nowhere for a lot of folks to go with it. It becomes sort of a faith exercise that says okay, I understand that I'm seeing these numbers and as a business person I would have concerns, but I'm going to sort of let go of some of those concerns with the sort of non-descript faith that good is being done. And there is where I think given your deeper dive into this there could be some interesting ways to even take that a step further to say don't just take it as faith, but here are some specific things that you should be looking at because you do still need to hold the organization responsible for their qualitative good. So, how do you then take that a step further to give them some of those tools to really dig into the qualitative?
Sandra: Well, first you want to look at the bottom line and you want to look at the bottom line over time. And you want to look at depending on the size of the organization, depreciation expense, and things that are capitalized, and it goes from there. But in looking at the bottom line, you know, we have programs that lose money. They don't cover their cost, but it's mission central. And let's say our Holocaust survivor program. You know, our Holocaust survivor program we're working with – Gosh, Holocaust survivors and the German claims conference that funds this program, they're providing a lot of support for the clients. But what they don't cover, they don't cover a lot of incidentals, and they don't cover the cost to manage the program.
[00:32:34]
I mean, every non-profit has an indirect cost rate. You know, these are your administrative cost, your overhead, to be able to properly manage the organization. And increasingly with so much requirements and government reform in the way of accounting and audit requirements, it takes a lot to be able to track, and report, and perform the management, and oversight, and internal auditing, that it requires to run a non-profit organization. You know and looking at your indirect cost. If your indirect cost, in this case ours is right about 14%. And that is a great indirect cost rate today. On average I understand that it's about 18%. You have others that have an indirect cost of 30%. But on average you can say that for every dollar you put into an organization 14 cents goes to ensuring that the I's are dotted, that the T's are crossed, that you've got insurance, that you've got everything that you need to be able to sustain the organization should there be a problem, or to prevent a problem. And so in the case of the claims conference they kept your overhead at 5%.
[00:34:03]
And so that means that for every dollar that we put into our Holocaust survivor program there is nine cents that we have to raise. You know, not only do they cap it at 5% there is a dollar cap as well depending on the size of your budget. So, even at 5% once you reach a certain threshold of expenditures, you get zero, and you have to raise 14 cents for every dollar that you're spending on services for clients. So, that program doesn't cover its cost, but because it's a program that has so much pain in history relative to human survival and tragedy, and trying to right the wrongs of a former generation, people are willing to support our work and we can go out and make an appeal to the public and say we really need your help if we're going to be able to continue to manage this program because it's going to cost us to pay for these extra services that no one else is paying for.
And so it's a great way to balance. So, you look at the bottom line. So, you want to see when all is said and done you have programs that may not cover their cost, and you have others that cover their cost and then some. And so you look at your organization as a whole and then you look over time. And so over time we look and say okay, this program, does it cover its cost? Does it cover its direct cost? Let's just start there. And that is the cost of services and the cost of the staff to carry out those services. If it doesn't even cover its direct cost then you're losing to begin with and you have to ask yourself, you know, how do you continue to justify services that don't even cover their direct cost year, after year, after year, decade after decade. And that's when it's time to really do some strategic assessment and looking at the history and how mission-critical the program is, are there others in the community that are doing this work? And can they take on the clients that we serve if we partner with them and sunset this program so that both organizations can thrive? That's a part of it.
[00:36:39]
Joe: Does the nature of the program sort of separate from the good the program does change the relationship to the cost of it such that there may be programs that don't meet that threshold, but yet it's clear that their qualitative value is so high that you say that we continue with it anyway? Or should the two be more often than not linked together?
Sandra: I think that on the former certainly there are times when the qualitative piece of the work outweighs the fact that it's losing funds. And again, nobody is a non-profit to make money. We're not making money, we're trying to ensure a strong foundation and a balanced portfolio that allows us to keep supporting the needs of vulnerable people because that is a constant. And so, as families are in need just again just throw it out the window and say well, it doesn't cover its cost. But you find some programs align with others. So, we may have a program that is supporting children in foster care. We're providing case management and we are supporting children, we're keeping children safe. And then there's another program that reunites families like the family reunification program, that is also a program that we have. Well, you know, those programs are very well linked together and you can leverage the strengths of the staff in one program with the strengths of the staff in another program, let's say.
[00:38:25]
And you can participate in joint training because that's very different then say a residential treatment program for adults who have chronic drug use or mental health issues. So, you're looking at programs that will fill the gap so that you can provide holistic support to a family. So, these wrap around services, you hear people say oh, wrap around services. And what does that mean? Well, that means that this program over here is doing case management and this program over here is helping to reunite families. Oh, and this program over here provides employment for adults who have child support orders. And hm, maybe some of the children who are in foster care also have parents who haven't paid child support because they can't work. And so you start seeing this safety net where it's not a prominent situation where you're holding people up forever, but you're giving them sufficient wrap around services to where the gaps are filled and they really can't fly when they leave your organization because we've addressed child abuse in the home and we've addressed the family training dynamic, and we've addressed the employment dynamic, and perhaps we've addressed the mental health dynamic as well. And so now you've got a strong healthy family that is on their feet. And maybe they come back for some advice down the road, but for the most part we've changed an entire family. And in changing that family you break a cycle because now that child is going to be raised in a home where all of those things are valued.
[00:40:26]
Joe: Right. And so that makes me think, you know, this is sort of the flip side to the qualitative value as it affects the safety net. And a number of organizations because a lot of times you look internally and say that we have this program that doesn't seem to be working, is there anybody else that's doing it? Is there anybody we can partner with, is there anybody we can shift it to as we sunset, etc. But I think that's a common sentiment that making the services connect in the right way to give it the wrap around services benefit. So, the flip side to qualitative nature to me is that it sort of takes the litmus test for existence off the table for a lot of people. You know, you say 90% of for-profit businesses fail within the first five years because it's hard to do that and to do that right. Then you get these situations where – And it's totally understandable something happens, someone loses a family member and they start a non-profit to combat that happening to other folks. And so on and so forth. But what you end up with is these huge numbers of non-profits. I think 10,000+ in Pinellas County. And even though by traditional measures in the for-profit space they probably shouldn't exist because the value becomes qualitative to them, personal meaning, feeling like they're doing what they can to honor the loss of their loved one, or express a passion that they have in a certain area, and you know, so they persist. They stay and they use resources, you know? And so then the question comes as if you look at the whole ecosystem and there's that 5th Chihuahua rescue running and competing for funds. And some of them even grow pretty big because they have one wealthy benefactor behind them that propels them up into taking real estate. Is there damage from that? Desire a, and that it makes people exist that probably shouldn't that sort of take up the non-profit donor base, and effectiveness, and just general communication confusion? And also then that same sort of sentiment makes them less likely to collaborate because it's such a personal need for them. Is that a reasonable observation?
[00:42:24]
Sandra: Yes, it's a reasonable observation. And I guess what I want to speak to is what we're really seeing in the non-profit sector as a result of that phenomenon. And everyday someone is, "Oh, I want to start a non-profit." And I say to myself oh my god, are you sure? It's what they're doing is something that they really care about, they're passionate about it, they're already putting so much personal time and resources in it. And it's like let's start a non-profit. But when you're coming at it from an individual standpoint, like for-profit businesses there is a market study that you do before you enter that space. And non-profits don't always do a good job of studying the market. And in studying the market that means who is already doing this? And can I go to them and say can you expand your territory to include this group if I help as a volunteer? Because what ends up happening is you apply, they become a 501C3 and you're right, there may be one large wealthy benefactor that's keeping it afloat. But at some point that individual may grow weary and say, "Well, this has become a dependent. I was hoping that this organization would fly on its own by now." And it can't, and so it struggles.
[00:44:01]
And we hear appeals from large and small organizations for help. And certainly a COVID-19 crisis/pandemic has not helped the state of non-profits, especially smaller non-profits that have struggled to make ends meet. And so, what I'm hopeful about when I think about new non-profits is I'm impressed with how nimble some of the newer non-profits are that are coming onto the scene. They're nimble, they're savvy, they're using technology, they're not constrained by so much bureaucracy. But that same nimbleness and lack of constraint is what works against you when you try to grow because now you have to comply once you reach that 50 employee threshold. You've got all sorts of new things to comply with relative to labor. And now you've got a lawsuit and you don't have the capacity to defend it and it takes you under, because you didn't have the right level of insurance or you just didn't think anybody would ever want to sue a non-for-profit. [Chuckle]
So, a lot of donors that I've come into contact with question why don't some of these not-for-profits get together? And why don't they merge? And so, you're seeing a movement toward that end and it makes a lot of sense. And we were fortunate to be approached last year, actually about a year and a half ago, by Heart Gallery of Pasco & Pinellas County. And the Heart Gallery had been functioning as a 501C3 with great support, a small non-profit, and we'd been partnering with them for years because they help children who are hard to adopt to find forever homes. And of course we, working with children and foster care, are trying to find adopted families. And so it was a partnership that we've had for many years. So, their board approached our board and said, "You know, we think that we should become a part of Gulf Coast Jewish Family & Community Services and here is why."
[00:46:28]
And we were totally blown away that they had done so much work and put so much thought into why. And so after some discussion our boards agree that we should begin to pursue what an acquisition would look like, and we did that work. And last year we formally acquired the Heart Gallery of Pinellas & Pasco County. And they returned their 501C3 and the work continues. I would say that it was pretty flawless if we had to think about it, but that's because we had such a great working relationship to begin with. When founders however are considering merging with another organization, it really takes a lot of reflection as to what is your goal. If your non-profit is on the verge of bankruptcy or going out of business because you don't have the capacity to comply with the audit requirements to do the marketing that's required, to buy the technology, to do all of those things that you're required to do. If you don't have the capacity to do that and you're a founder, but the work you're doing is so vitally important and really no one else is doing it, then you have to ask yourself is this about me or is this about the people who really, really need help?
[00:48:04]
And if it's about the people, then you really have to step back and say it's time for me to see if I can merge into, be acquired by, a larger organization to strengthen me, and it can also strengthen the organization because if it's a win/win that means that your missions are aligned, your work is aligned. And there is again the capacity to leverage those strengths and make something bigger and better. And so, our board just approved our 2020/2023 strategic plan. And I'm very proud of our board because they really did some difficult work over about a seven-month period. And in looking at the final product, one of the things that they agreed to very emphatically was that we are going to have smart growth. That means that we're not just growing for the sake of growing. We don't want to take on a program to take on a program. We want programs that are closer to home if we're going to develop something new. We want programs that are already aligned or that abut services that we already provide. We don't mind expanding an existing program if that makes sense.
But we're also willing and we will actively look to acquire smaller non-profits if it's in the best interest of the agency and the non-profit. So, we're not going out like a conglomerate saying let's acquire these small organizations, but we're opening the door to let Tampa Bay know that we are open for business. And there are so many needs and every organization doesn't have all of those ideas, but if we can bring your idea together with our capacity, then perhaps there is an opportunity. And so the board will look at those cases. And again, it would be, we're not talking a lot, but maybe there's an opportunity to get through one of these every year and a half or so. But to be clear that that's what we're doing. And they will look at it, we study it, we have a whole lot of exercise and steps that we go through. And when the board agrees, both boards agree, then it's a wonderful thing. And it's a wonderful thing for the donor community as well.
[00:50:46]
Joe: And that really starts to lean on sort of a vision my partner Irv Cohen and I have. We just call it shared services, which could use a branding upgrade. But, you know, there's a slight variation on that because I think the future, we might use the word a platform for plugging into versus acquisition. It's true that a lot of people, you know, their egos is what drives them to do that. And then there are other circumstances that can feed into that same personal benefit that they get, relieving pain, seeking justice, all of that. And I tend to look at it as an energy source. And they're coming in with a powerful energy source that drove them to do all of this. But to some extent a lot of that energy is wasted in the bureaucracy, logistical, and the operational aspects. When what they really seek is to get that value or to achieve this sort of mini internal mission that they sought out to do.
And so, it's very similar to your vision with Gulf Coast. I wouldn't use the word acquire, but to have an open platform I think it would be a really neat idea where people can say this just happened to me, I'm going through all of the processes that would normally lead me to start a small non-profit because of this energy that I have in me. Here is a place I can plug in that energy and I can focus completely on the good, and the work, even the fundraising and all of that because this other stuff is taken care of. And because it's a program that I'm still naming, and still owning, and it's still me, but more of my resources can be dedicated to the pure good of it versus obtaining all of the skills, knowledge, and paperwork to go around and build the business around it, I can just concentrate on that. That can be a really neat sort of utopian way to exist to have that platform for people to plug into.
[00:52:29]
Sandra: Yeah, I think it's necessary, increasingly. We don't know how Tampa Bay is fairing through the coronavirus pandemic relative to resources. And we know that for-profit businesses really took a beating during that time. And I'm certain that a number of non-profits as well, depending on the nature of the non-profit. But I imagine in the next six to 12 months there are going to be opportunities for these discussions more so. And I think that organizations like community foundations want to see these conversations.
Joe: Absolutely. Wonderful. So, I wanted to finish just by tapping into some of your insight in St. Pete. Your organization covers a lot of different services and gets you to reach a lot of different recipients of those services. What are some of the major trends in St. Pete that your, stepping outside of just specific services. that you would love to see attention on or if we could work to improve this. You know, poverty is obviously a big one, what other specific things to St. Pete are you seeing or you would love to see as much attention as possible put?
[00:53:55]
Sandra: I think we have to put a lot of attention in the education space. And it sounds like well, it's always education, but it is education. Education opens the door to healthier life choices. Education opens the door to higher paying jobs. And so, education and skills training. And so in saying education I'm not saying necessarily a four year college degree, but we've got to look at the opportunity to move this generation into skilled work. And so training and development is important. Also mental health is big. More people are talking about mental health and we're still fighting the stigma of mental health where it's a difficult conversation. Increasingly people are willing to talk about it and we have to talk about it. We have to talk more about it, we're seeing increased suicides and that's a concern.
Joe: Yeah, and certainly a lot of that is tied to the rate of change. You know, people that are dealing with mental health challenges now born of the internet revolution that even traditional services need to adapt for, and parenting needs to adapt for, and everybody needs to adapt for. So, immediately when you said remove the stigma of mental I also thought we need to remove the stigma of stigmas. I think that would be just an easy way, just take it all away.
Sandra: Yeah.
Joe: Well, I've enjoyed the conversation. We finish most of our shows with a shoutout. Can you talk about someone in the community, and again, I know in your position there is hundreds. Just sort of the one that comes to top of mind right now. Someone in your community that has been doing good work that would benefit or deserves a little extra appreciation. Anybody come to mind?
Sandra: Yeah, I'm going to give a shoutout – Well, it's kind of surprising she's going to be like, what? I'm going to give a shoutout to Emilie Socash. Emilie is an amazing woman who recently left the Federation of Florida's Gulf Coast to start her own business. She's got a lot of – I'm sorry, Dr. Emilie Socash, forgive me.
[00:56:16]
Joe: That's right, recently minted.
Sandra: That's exactly right. She recently achieved her doctorate degree and I think she's working with venture partners in some respect and also helping to help non-profits to get training around development. The psychology of fundraising is her thing which is really a cool subject. So, I want to give a shout out to her. I'm excited, she's going to be coming onto our board as a new board member effective July 1. So, a shoutout to Emilie Socash.
Joe: She's doing some great work, made some courses that they're putting out in partnership with the Pinellas Community Foundation. And her company is called Empower Creative.
Sandra: Empower Creative. Thank you.
Joe: Thank you so much for your time, I've enjoyed it. Thank you for all of the good work that you do. And we look forward to following along and supporting you in any way that we can.
Sandra: All right, thank you so much.
Transcription ends [00:57:08]
0

Reviews on this article