Strategic Thinking : Effective Action
The St Petersburg Group is here to amplify ideas and support community initiatives. We encourage you to reach out if you believe we can help your project, business or organization.
We welcome your inquiry. Our team may engage with your project at any stage, from concept to execution, in part or as a whole. Additionally, we are strong facilitators who can guide your successful project and tap our extensive local network of experts when specialized know-how is needed. Whatever your needs, we're here to listen and learn about you and your
project.
Retain The SPG and put insight on tap.
On-going partnerships offer the optimal framework to maximize the value that The SPG can deliver to you.  As our group members become familiar with the nuances of your operation, the insight we provide will evolve accordingly.  You'll appreciate having such a high acumen 'bench' that you can turn to for sage answers to challenges and opportunities.
Bring your project and leverage our brainpower for your success.
The SPG team is built to solve complex problems. We're strong, agile thinkers who dive into projects with open minds and determined spirits. Our expertise, experience and connections are all inputs into a successful plan, study or strategy.
If appropriate, we will plan execution and deliver the ready-to-launch solution. Individual team members may be engaged to lead the execution portion of the project.
Launch and activate your solution with our operations and management.

Retaining SPG for ongoing management of complex programs or projects is a winning option. We bring deep industry expertise to the process of finding, hiring and managing a team that is 100% dedicated to your success. The talent we engage will fit your project needs and budget and will be mentored and backstopped by our
Team of Experts
. When you are ready to move from vision to activation, we're ready to assist with a custom approach.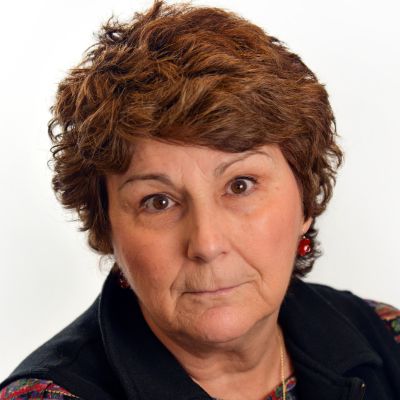 Washington Post associate editor and senior national security correspondent Karen DeYoung is Joe's guest on today's SPX podcast. DeYoung, who has been with the Post for nearly 50 years, grew up in St. Petersburg, and wrote for the St. Petersburg Times in the early 1970s. The Pulitzer Prize-winning journalist discusses her many years as a foreign correspondent, her encounters with global heads of state and her love of travel – along with her thoughts on the role of the journalist in today's society, objectivity vs. subjectivity, and what it's like to have Jeff Bezos for a boss (Bezos purchased the Post in 2013). Continue reading
A fourth-generation St. Petersburg native, Marcus Brooks passionately believes in absolute equity on every level, and as the executive director of the Center for Health Equity, he is fully invested in what he calls the "collaboration and connectivity" needed to achieve both physical wellness, racial balance, empathy and understanding in the city (and county) he loves. His daily affirmation: "Whatever gifts you are believed to have, are not yours. They were gifted to you for a finite amount of time, to be passed on and used in service of others." Continue reading
Jim Barnish is the Founding Managing Partner of Orchid Black and the host of The Dirt podcast. Orchid Black is a consulting firm that focuses exclusively on revenue-positive start-ups looking to make an exit within three years. This conversation discusses the nuances of Orchid Black's unique business model, the hurdles and opportunities facing companies looking to scale, and how to balance working with multiple start-ups.
You can learn more about Orchid Black at orchid.black, and The Dirt podcast is streaming on all podcast platforms. Continue reading