Strategic Thinking : Effective Action
The St Petersburg Group is here to amplify ideas and support community initiatives. We encourage you to reach out if you believe we can help your project, business or organization.
We welcome your inquiry. Our team may engage with your project at any stage, from concept to execution, in part or as a whole. Additionally, we are strong facilitators who can guide your successful project and tap our extensive local network of experts when specialized know-how is needed. Whatever your needs, we're here to listen and learn about you and your
project.
Retain The SPG and put insight on tap.
On-going partnerships offer the optimal framework to maximize the value that The SPG can deliver to you.  As our group members become familiar with the nuances of your operation, the insight we provide will evolve accordingly.  You'll appreciate having such a high acumen 'bench' that you can turn to for sage answers to challenges and opportunities.
Bring your project and leverage our brainpower for your success.
The SPG team is built to solve complex problems. We're strong, agile thinkers who dive into projects with open minds and determined spirits. Our expertise, experience and connections are all inputs into a successful plan, study or strategy.
If appropriate, we will plan execution and deliver the ready-to-launch solution. Individual team members may be engaged to lead the execution portion of the project.
Launch and activate your solution with our operations and management.

Retaining SPG for ongoing management of complex programs or projects is a winning option. We bring deep industry expertise to the process of finding, hiring and managing a team that is 100% dedicated to your success. The talent we engage will fit your project needs and budget and will be mentored and backstopped by our
Team of Experts
. When you are ready to move from vision to activation, we're ready to assist with a custom approach.
Waveney Ann Moore's first St. Pete Catalyst byline appeared just over two years ago, on Nov. 25, 2020, and her weekly columns have enriched and elevated our journalistic output a thousandfold. The Guyana-born Moore began writing for us following her retirement from the Tampa Bay Times, where she'd been a well-known reporter and columnist for 24 years. "My husband's been telling everybody, for the past couple of years since I retired from the Times, that I failed retirement," she says with a laugh in this SPX interview with Catalyst publisher Joe Hamilton.
This month, however, Moore is taking another shot at slowing down. After more than 100 Catalyst columns – about community, about equity and about the abundance of positivity amongst the people of St. Petersburg – she is now officially, no-turning-back retired.
With Hamilton, she discusses her career, from earliest days in Kansas and Oklahoma, to her work for a Clearwater-based trade magazine and, finally, to the vaunted Times staff in 1994, where she began in neighborhood news before graduating to general assignment reporter. In addition to extensive coverage of the St Pete Pier, Moore was a Pulitzer Prize finalist in 1998 and 2010. Reflecting on her work with the Catalyst: "I learned a lot about the African-American community that I thought I knew, and I didn't," Moore says. "I learned a lot more. And I was able to focus on other minorities … I think it was definitely the people that I met, and the things that I learned, that's what I value."Continue reading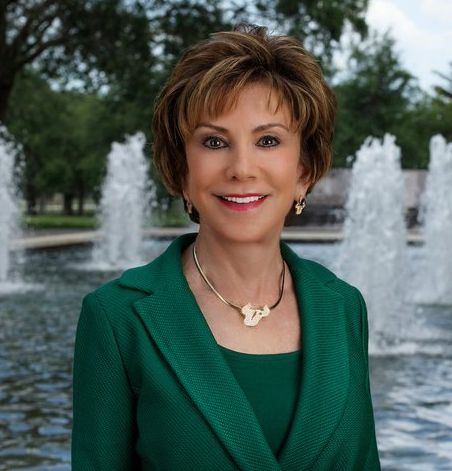 Judy Genshaft was President of the University of South Florida for nearly two decades, from 2000 to 2019, overseeing the most transformative change in the university's history. Enrollment grew by 40 percent; the four-year graduation rate tripled. USF's endowment jumped from $254 million to $480 million. And most significantly, USF's research activity has tripled to more than $568 million in expenditures, it's now one of the top 25 public universities for research. Today, USF ranks as the country's fifth leading public university in generating new U.S. utility patents. It is also the state's third preeminent university. Recently, the Board of Trustees voted to re-name the Student Life Building, on the campus of USF St. Petersburg, in honor of the former president. "There's going to be a big celebration," she says in this interview, as soon as current renovations to the site are complete. Genshaft, who retired because "it's time to leave when you're on the top," discusses her tenure, and what her accomplishments meant to the college, and to the community, and to her, personally. "Having a passion for what you do really allows you to go through the ups and downs of careers and life. Not everything's going to be joyous all the time … but having a passion, it's not a job, it becomes your career, and your love. And afterwards, you can continue on making life better for everybody."Continue reading
Regional chancellor Christian Hardigree joined the University of South Florida St. Petersburg administration in July, and she hit the ground running. In this wide-ranging conversation Hardigree – who came to USF from Denver, Colorado, where she'd served as the Dean of Metropolitan State's School of Hospitality – talks about the surprising experience she's had in St. Pete that sets it apart from other places. She shares her thoughts on the future of education and how she'll put her stamp on USF. The conversation concludes with stories of her family and how she almost because an FBI agent. Press the play triangle below to listen. Continue reading