Tanner Loebel, Founder of FOODNOW
Tanner Loebel talks entrepreneurship, selling his business and how to handle a crushing Yelp review.
On this episode of SPX, Tanner Loebel, founder of FOODNOW, joins us to talk about his experience in bootstrap entrepreneurship and how a city of St. Petersburg initiative helped grow his gritty idea into a flourishing business throughout the region. After the recent sale of his business, FOODNOW to BiteSquad, a Minneapolis based company, Tanner is focusing on his health and his family. But this 30-something entrepreneur is nowhere near finished. Tanner is poised and ready to continue feeding his appetite for building business in St. Petersburg with even bigger and better opportunities on the horizon. He talks with our host, Joe Hamilton, about the highs and lows of business ownership, reputation management, and the many impressive local entrepreneurs thriving in St. Petersburg as we speak.
Key Insights
Tanner has had a big hand in helping Bite Squad maintain local business partnerships and to button up Florida as a region, so they can continue to own the Restaurant Delivery Service market. Bite Squad also recently bought up three small businesses in Gainesville and more regional buy-ups are in the works.

FOODNOW grew as Tanner began using the city resources at his disposal. Whether it was the Greenhouse, Focus St. Pete, or Entrepreneurial Academy, Tanner kept coming back, learning more, and reaching out with his most pressing business questions.

Customer insights: Tanner did a lot of work with data, even ranking his customers into groups A, B, C, D. He found that most companies spend so much time and energy on C's and D's, that they miss nurturing their solid A & B customers, some of whom have spent tens of thousands of dollars on their business each year.

Reputation management can be tough in a tight knit community like St. Pete. Tanner learned that himself by personally reaching out to dissatisfied customers. He says, "It's really how a business reacts to somebody not having a great experience- that should be what they're voted on."

Mover & Shaker Shout-out: Kyle Taylor at The Penny Hoarder: "They started ordering from us, very beginning. He was bootstrapping, man....I haven't heard anything but positive things to be said about the workplace, the environment, and the way the company's run. And I know that they definitely took care of the employees with food, so that's always good in my book."
At twenty or thirty I could've said no and gone back to my desk job and made money. But, I just knew that there was a light at the end of the tunnel and at the same time I really wanted to provide a service. Even today when I'm thinking about what to do next it's what is missing, you know, or what can make life easier?"
At 25 years old, Tanner Loebel was hungry. Returning to St. Petersburg after living in New York City, Tanner was impressed with the growth of the city and the thriving restaurant industry in his hometown. But he saw a need that no one else was addressing.The city was filled with college students, residents both young and old, and busy families. All of these sit-down restaurants were missing out on the opportunity to reach a larger community of people. Soon, Tanner was out hoofing it around St. Petersburg, determined to get his restaurant delivery service, FOODNOW, off the ground. At such a young age, he weathered heavy skepticism. Most of the first responses he got were, "'Come back when you get some restaurants.'" But Tanner's persistence paid off. With a little help from the Greenhouse, an initiative by the Chamber of Commerce and the City of St. Petersburg, Tanner grew his company into a regional powerhouse. After 6 years, he offered delivery services for hundreds of local restaurants, and eventually sold his business to Bite Squad.
Looking back at his business venture, Tanner is taking full stock of the experience, recuperating from his 6 years of hard work, and focusing on his health. But make no mistake, Tanner is ready to put his business knowledge to use, and to have a hand in the creation of something even greater. He's now helping to manage relationships between local restaurants and Bite Squad, while keeping his sights on the horizons of new opportunity. He'll share his thoughts on bootstrap entrepreneurship, reputation management in St. Pete, which local businesses he's following, and prospects on his horizon. Building from his experience, he's primed to both invest in new St. Pete businesses and launch his own new initiatives. Tanner is determined to be alongside the names of the builders of this city, and to help put St. Pete on the map.
I worked at The Greenhouse...and they helped me along the whole way. I had professors from USF in there donating their time, building this business plan out with me. The economic data I was able to get from the city of drive times from this pinned location to here, how many people drive on the different streets. It was amazing what was available for free if you just looked for it."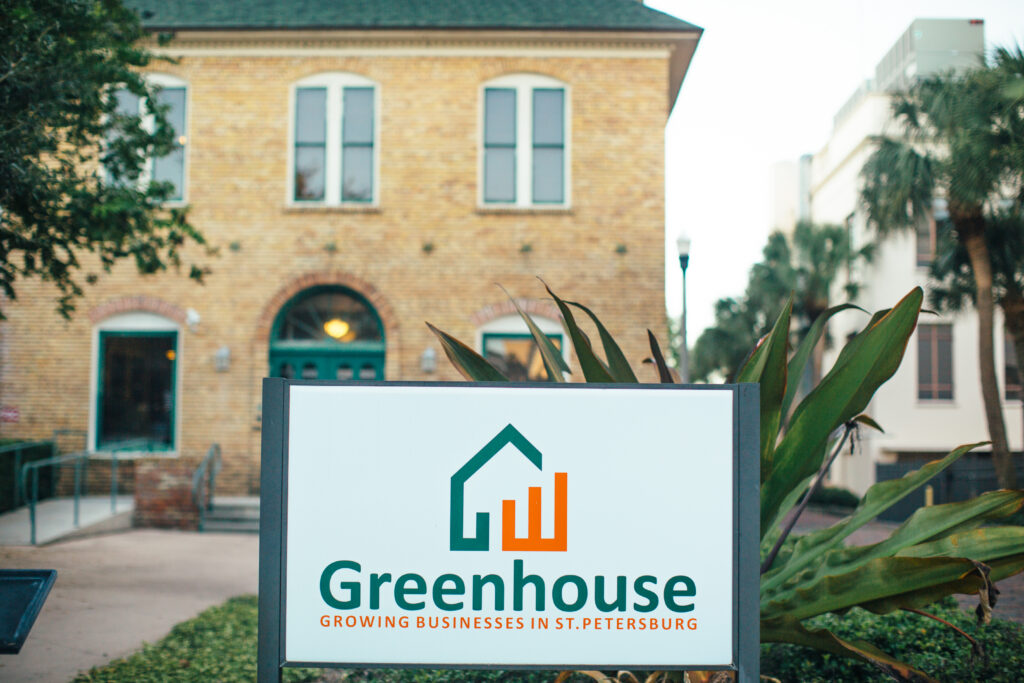 Table of Contents
(0:00 – 0:48) Introduction
(0:48 -1:33) Starting Over
(1:33 – 4:53) Selling to Bite Squad
(4:53 – 5:56) 2nd Gen Competition
(5:56 – 9:10) Starting FOODNOW
(9:10 -11:37) Taking Business from Restaurants?
(11:37 – 13:25) Industry Becoming Mainstream
(13:25 – 14:59) Mentors
(14:59 – 18:22) Competitors and AdWords
(18:22 – 20:08) Handling Clients
(20:08 – 26:46) Co-Marketing Through Data Collection
(26:46 -28:02) Other Local Successes
(28:02 – 29:59) References and Resources
(29:59 – 30:49) Focusing on Personal Health
(30:49 – 37:37) Dealing with Bad Reviews
(37:37 – 40:58) Future
(40:58 – 45:08) The Pier
(45:08 – 49:55) Shout Outs
(49:55 – 50:15) Conclusion
Produced by Phil Steuer
Full Transcript:
Joe: I'm here with Tanner Loebel. Thanks for being here.
Tanner: Thanks for having me.
Joe: You just sold a company.
Tanner: I did.
Joe: How did that feel?
Tanner: It feels good. My doctor also tells me it feels good, my cortisol and stress levels are way down. My dog likes it, spending a lot more time with him. My wife as well, so it's been enjoyable, feels good, just ready to get into something else.
Joe: So, you're saying that maybe the key to good health selling a company and making a bunch of money?
Tanner: I don't know if it's scientifically proven but I'm totally into the bio-hacking, the Dave Asprey, Timothy Ferris type stuff. So, maybe this is it, create a business, sell it, feel a little more comfortable, less stressed, and your numbers go down. So, don't need the drugs, we just need to be successful.
Joe: The natural entrepreneur's drug.
Tanner: It really is and it keeps you coming back and wanting more, that's the truth.
Joe: How does it doing it once position you for doing it again?
Tanner: Can't say it's going to be any easier because you never can tell. But I can tell you I will miss a lot of the mistakes that I made the first time. Everybody makes mistakes and if you didn't have them, you wouldn't learn from them. You know, I started FOODNOW at 25 so there was a lot of learning. So, that's what I would say what'd happen this time or the next time. Going to be a little more streamlined. I think a little quicker ramp period. I'll get to where I need to be, I know the things that really move the needle for us, and I can implement those from the beginning rather than down the road. Anything we do next will start with a little bit of capital so, that's a lot easier than what I started FOODNOW with.
Joe: Which was hunger.
Tanner: Yeah. I was hungry and I had a little under ten grand and I printed out my idea on a piece of paper and that was it.
Joe: We even didn't mention that. So, this is FOODNOW and you sold to Bite Squad. We'll go back and talk about the origins of FOODNOW but since we're there let's talk about the process of its sale. How did that come about?
Tanner: It was actually pretty interesting. FOODNOW was going well. I wasn't marketing the business for sale, wasn't working with a broker, didn't put it out there to anybody. We had just expanded down to southwest Florida about six months prior, Ft. Myers, Bonita Springs, Cape Coral area. So, we were really focusing on that. Pinellas County, Hillsborough County, those were both just booming. We were still up a hundred percent year over year going into year six. So, I got this email from our biggest, thorn in the side, competitors over the last five years, a company called Doorstep Delivery. It wasn't the typical email I had received from those guys in the past. It was, 'Hey I'd want to get together with you and let you know a new development. Just a friendly meeting.' So, I said 'Oh, sure. I'm always open.' I reach out to all of my competitors, here regionally, not just in Pinellas. I love to sit down with people in the same industry, learn about what they're doing, let them know I'm not a bad guy. I don't have any ill-will against you as a person or anything, you know? It's just the business. So, I sat down with those guys. They told me what they were doing, that they had actually just closed. They were in eighteen locations throughout the southeast, So, eighteen markets. Pretty big company, you know, doing tens of millions of dollars in revenue. When they got an acquired by Bite Squad, Bite Squad had said, 'Is there anybody else you would want to have link up with us and join in this roll up?' and they said right away, "We need to get FOODNOW, because if not, they're going to continue to be a thorn on our side. St. Pete is a different market and they really like the local guys.' I think it was, if not the next day, it was two days later I flew up to Minneapolis and met with the founder of Bite Squad and we sat for about ten hours in the conference room and really, I wanted to learn everything about what they were doing, because I needed to be sold on that, and I loved it. I think that they're doing everything the right way in an industry that's kind of commoditizing itself and that's pretty much how it happened. You know, it came out of the blue and I took the meeting and I said, 'Ok!' and right when we left the office pretty much we were quiet for about a half hour just thinking, went back to our hotel. You couldn't really talk outside because it was negative twenty-five degrees in Minneapolis when we were up and a Florida native does not like that. So, we got in there and kind of looked at each other and I said, 'We got to do this.' Too good of an offer, too good of a company, too good of an opportunity so, that's how it all came about.
Joe: And you're actually now with Bite Squad. You stayed on to continue running local operations.
Tanner: Yeah, so I'm helping with restaurant partnerships and just making sure everything is stable as we push forward and continue to dominate in this market regionally as well as nationally as we're expanding into should be about thirty states by the end of the year.
Joe: Did Bite Squad acquire any other west Florida delivery companies other than yours and Doorstep?
Tanner: Yeah, so there's a lot of acquisitions going on. I can't comment on the west Florida companies yet. We haven't transitioned all of the markets. But Gainesville we rolled three companies into one up there which is a really cool market, being that it's such a small market and filled with college kids. But it absolutely pumps out some cool business. People love delivery up there. You know, we did Tallahassee as well, Jacksonville, Orlando. You got the space coast and then south Florida, Miami, Fort Lauderdale, West Palm…
Joe: In places like Gainesville, assuming there's three existing companies and Bite Squad buys them and rolls them into one, does that invite new people to start up and come in as the number two firm?
Tanner: When I was able to bootstrap and start FOODNOW, I attributed a lot of it to timing. We didn't have Ubers, we didn't have Amazons, you know, we didn't have Grub Hubs, Googles, Bite Squads, any of these guys. It is a very difficult time to kind of bootstrap a RDS, a Restaurant Delivery Service, today because there is so much attention to it now. I still think it's at a very low level of market penetration even though it is all the buzz lately. Definitely not fully mainstreamed at this point so a lot of room to grow. So, coming in and starting would be a very daunting and difficult process, especially the way technology has gone. That's what these big companies are able to provide is the tablet ordering or the integrated ordering systems with the restaurants. It's getting to scale so you don't really make money in this industry until you can get to scale and then that's also a challenge in itself. Scaling without the right technology is nearly impossible.
Joe: Let's go back and talk about how it started, right? And the basics are you saw a need and you started the business. So, when you made that decision to start it, what was the first thing you did at that point?
Tanner: So, yeah it was about mid-2011. I had moved back, I was up in Manhattan crashing on an air mattress in my buddy's studio. He was in a band and having a good time and then I moved back to St. Pete, get back close to family. I got a job working at a desk and left and right, left and right, new restaurant, new restaurant, new restaurant. We're in this renaissance of restaurants that hasn't slowed down and only accelerated up to this point but nobody would deliver. You know, you had your standard pizza chains and then everybody likes to say or Chinese but really you didn't have that. So, really that's how it started and I would be at my desk, you know working on my job. Anytime you got up from the desk you had to clock out. It was basically analytics rating and things like that for Google and Bing. I couldn't leave and go otherwise that was counted against my time and, you know, what you thought would be good, easy money it turns out to drag and drag and drag. So, in the meantime I'm working on a business plan, sketching out logos, kind of wondering how this would work and there weren't the big guys out there, it wasn't as public. So, you know, I reached out to a few companies, one them being Doorstep Delivery who was doing franchise stuff. I just requested all the information I could. Send me everything you have, I'm potentially going to do this, and basically got all that stuff together, looked at it all, saw what they wanted upfront royalty-wise and my ten grand wouldn't cover even what they needed to open the franchise. So, I realized I had to go at it alone and lucky for me there was nobody in Pinellas County and it hadn't really happened but at the same time educating restaurants on something that was unheard of was a difficult process. So, I finally, you know, decided I'm going to do this and started to go pitch some restaurants on it and I think I had about a hundred no's before I got a single yes. My original business plan was downtown St. Pete up to like 22nd Avenue. You know, it was simply a downtown delivery service, I worked at The Greenhouse which was…basically it's put on by the chamber and they helped me along the whole way. You know, I had professors from USF in there donating their time, building this business plan out with me. The economic data I was able to get from the city of drive times from this pinned location to here, how many people drive on the different streets. It was amazing what was available for free if you just looked for it. It was a lot of research before I actually launched and then I just grass-rooted it. You know, it was trying to partner with restaurants. I had the pre-paid cellphone, the WIFI hot spot, taking calls in my car, putting in the orders, and delivering them.
Joe: That's kind of a romantic entrepreneurship. You know, you started out really old school style.
Tanner: The thing I liked is, and I still find attractive are companies that don't take a ton of capital and get into. You know, if I wanted to open a cafe or anything else it's like 'Oh well you're not even going to get the lease if you can't prove you have this much money or inventory, equipment, everything else and, you know, so I can kind of went in the middle and it was, 'Hey I don't need to buy any inventory, I don't need to have any employees. and I just make money based on how much I can push this.'
Joe: It makes sense that restaurants wouldn't do delivery because, you know, staffing issues and time and profitability and since somebody else is doing it, they assume people are just going to have to stand up and go walk into a place anyway. Were they afraid they were cannibalizing their own business or…?
Tanner: That used to be…You know, that is a thought that people have, 'Oh you're going to take away my to-go's'. You know, my first round of going out there was, 'Oh, well you're just a 25-year-old kid. How long have you been open? Never? Oh, how many orders have you done? None?' Getting restaurants to actually take that step of 'I'm going to be the first one on here.' It was, 'Come back when you get some restaurants.' you know? Well, if nobody gives that kid a shot it's tough. So, you have to be persistent. That's one of the biggest things in businesses. If you know it's not going to work, maybe you shouldn't waste your time. But if you have that feeling and that burning desire that 'I want to give this the best shot I can.' because at twenty or thirty I could've said no and gone back to my desk job and made money. But, I just knew that there was a light at the end of the tunnel and at the same time I really wanted to provide a service. Even today when I'm thinking about what to do next it's what is missing, you know, or what can make life easier? St. Pete had all this cool stuff going on as it still does today. But what wasn't there? You know, there was something that had never been here and we had these great restaurants, great people, great tourists. Put them together without them having to actually go to the restaurant and boost sales for the restaurant at the same time. So, at the end of it, you know, I can look back and say that I helped a lot of people. A lot of different people who needed delivery, you know, it was a necessity of their life. Also, a lot of people who simply were hung over or didn't want to get off the couch, lazy, you know, families with kids, and then restaurants, you know. One that didn't open on Beach Drive or Central Avenue that didn't have the walk-in traffic, you know. We helped them grow their sales, grow their exposure in the communities.
Joe: You essentially built an industry. It's an industry that just wasn't there and now it is.
Tanner: It's been a crazy…You know, I've attended the conference out in Vegas every year and just seen it grow and grow and grow and its only recently that we got this big money coming in. It was a bunch of guys like me who have even done it longer than I did and I don't know how they were guys doing this stuff before the internet, before smart phones. I could not fathom how to make that work because really technology is what you need. They were more bootstrapping than I was. But now the industry is, if you're not doing delivery, you're missing out or you're living in the past.
Joe: It's like not having a website. So, where do you think we are? You know, you did mention that there's still a lot of headspace or still a lot of room to grow, you think we're kind of just sort of at the end of the early adopter's phase and moving into the more mainstream phase or do you think we're cracked into mainstream?
Tanner: I think we're right getting into that mainstream. It's tough because, you know, I just saw something about, I think it was an article that outside of big cities even in USA internet is not a great thing. Super slow speeds, super expensive, no service. It's crazy to think that something we take for granted is at our fingertips and soon to be booming throughout the city without even need for a password or anything, you know, and in other parts they don't have anything.
Joe: I grew up in a small town in Ohio and I remember one time our internet went out because the guy who ran it microwaved his burrito too long and flipped the circuit breaker in his house and the whole city's internet went down for about twenty minutes.
Tanner: Yeah, hopefully it was a good burrito. You say, ok we got this adoption. Yeah, we do have it in places like New York, Chicago, San Francisco, LA, Austin, St. Pete. Of course, these more major markets but there are thousands and thousands of these middle America…I mean even the Gainesville's of the world.
Joe: That's with how things grow, right? They start in the thought-centers and trickle out and then there may be some additional challenges to scaling to more rural areas, right? The same way there was with internet. There's some, hopefully resourceful entrepreneur will come in and solve that problem.
Tanner: Yeah, even in comparison to the United States versus the rest of the world, we have a very low adoption date to delivery, even much poorer countries. You know, you go to Asia to South America, Central America. When I was down in Central America, you know, you could get anything pretty much delivered. I mean, we didn't have street addresses in Costa Rica. They would bring you whatever you want, a little guy on a moped, you know? Here, I think we're just so adopted to everybody having at least one car.
Joe: How did you get help? What were you reading? Were you listening to podcasts? Did you have mentors? You know, how did that sort of business evolution happen for you and what was your support network?
Tanner: Yeah, so I have always have used mentors in the past. I look up to people whether I know them or not. There's so much out there today on the internet as well as in the local community. The Greenhouse is actually where we met. So, you know, I've done a few things with the chamber, Focus St. Pete, Entrepreneurial Academy, that is where I built my business plan in the first place so I kept going back there, kept reaching out when I had a problem. There were people that would help you for free. The things I've learned is that it's not my industry but people have gone through these same challenges before. So, probably in my fourth year, I hired a business coach because we were getting so big that there was a lot of revenue and it's just like 'Oh man, like, don't lose control here of what's going on. Even when I went to the conference people would say, 'Man, how have you not expanded into new markets? You're doing all these number, this and that.' and I said I'm so passionate St. Pete and Pinellas County and Tampa Bay region in general, I don't want to grow too fast cause I've seen it happen. Service falls off and then you lose that good customer. We were building the people who ordered three to five times a week and they were consistent and they liked our consistency. So, I kind of did it based on that and then…
Joe: Customer service is one of the hardest things to scale.
Tanner: Yeah, yeah especially in the age of technology. Now we're seeing these tech companies come in and open hospitality businesses. It really is hard because there's that element of food that's not the same as picking up people on a street corner and dropping them off to another place, you know?
Joe: So that's my segue into Uber.
Tanner: Yeah, yeah so, that's Uber the beast that they are and a heck of a company, you know, I admired them for a long time.
Joe: We talked about this once before, you said they increased your business because they helped breakthrough that awareness.
Tanner: It first happened back in like 2013 maybe when Doorstep Delivery decided to open in Pinellas County, they did this big push. It's crazy to have a business with no competitors. You know, it's so hard. You can't open a coffee shop or a pizza place or anything and go 'Dang, nobody else is making coffee in this town.' So, I had three years of a monopoly which is super hard to happen these days in anything. So, they came in and direct mailed everybody and they launched with maybe twenty restaurants on board and at that point we were up to a hundred, hundred and fifty. What happened is these people get it and they just type Doorstep Delivery into Google. So, my AdWords kind of popped up before that and let them know a hundred and fifty restaurants and a cheaper delivery fee. So, we saw a nice bump when they opened into the market. It was crazy without doing any marketing. Then we went a couple of years until Uber came out. It was one of the probably seven hundred and twenty newspaper or online articles mentioning Uber eats this great brand-new delivery service was launching. Our traffic was just going up, up, up, you know, and it was just organic. Then when they actually launched into the marketplace, they launched coincidentally the same month as our five-year anniversary. So, they come into a market kind of like the Amazon effect and they say $15 in free food to everybody plus free deliveries for an extended period of time. So, we timed it at the same point to where it's going to be free deliveries for the whole month and then we sent out a bunch of gift certificates just major customer appreciation stuff. What we found is that not only did our page rank and views go up web traffic our sales went up. But at the same time, we took our top twenty percent of our customers and we noticed that those top twenty percent of our customers didn't fall off even 3% from what they were ordering. So, that to me is just a testament of once somebody likes your business, your service especially if you have that customer service…They were beating us on price, they had some restaurants that we didn't have. But it shows that at our top 20% which is something that we really stressed in the last couple of years after I brought my cousin on is that 80/20 principle of how can we take care of this 20% of people who are making up 82% of our business. That breaks down to every element of life down to ants. You know, it's crazy the way that works but it is definitely true and even through business coaching and consulting. But one of the big visual things I learned was customers, we ranked them as A's, B's, C's, and D's. You spend so much more time and these C's and D's trying to make them happy and do this and do that and jumping through hoops and they're not even great customers. I mean, all customers to me are great customers if they want to spend money on my business and support us. But then you have these customers that are just excellent. We had a couple people in this city that were spending thirty, forty, fifty thousand dollars a year in orders and of course those are corporate companies but even as individuals, you know, we had people over the five-year period nearing the hundred-thousand-dollar mark in orders. But that just shows that this region is nice, its hot and its good for business.
Joe: In the agency space, where I am, there's a big movement. They say you should fire 10% of your clients every year and of course like Jack Welch made that famous on the employee side of things with GE where he reviewed and the bottom 10% of employees were let go every year. There's plenty of mind power and force behind letting go the bad customers and it's something that especially new people who cling to that. You know, people who are new to the business they see every opportunity is just, 'I can't let it go, I can't let it go.' because even if its making me a penny and killing me it's so countered to where I feel in the business and in my growth. But it's something you'll eventually do and the sooner you do it I think the better off you are.
Tanner: Right, there's some people that and especially in the hospitality industry, any restaurant owners can attest to this, is some people you simply cannot make happy. You can bend over backwards, break your back, and literally be losing money every time they walk in. It's never going to work. You're taking away that time from some of your really good customers that you should be putting a little more focus towards.
Joe: You know, the biggest expenses that goes into that customer attention effort is sorting the customers into why they're leaving. At least it seems like you have the benefit of knowing when they're not happy because sometimes customers stop buying. You have that little gap and hey you haven't purchased in a while. But you don't know if it because they died or because they moved or because they had a bad experience with the food or somebody else gave them a deal and then you have to almost develop separate programs to counter each of those reasons. So, if its people that are leaving for deals, to get them back, you got to give them deals. And with people that are leaving because another competitor lured them away you've got to lure them back and that's a separate effort, right? When you have this core message that you've built really taking those resources and not trying to lure back those people or give discounts to these people because that's a never-ending hole that you to dump discounts into. Just take those resources and stick to your core message and try to win new business the other direction is, you know again, it's a counter intuitive thing. But it's often the right business decision.
Tanner: We partnered with an email automation company. I mean we could build chains that were twenty scenarios long of if they ordered this particular item, send them this email and then if they didn't order again in the next five days send them this one. It was super cool and super powerful for us. So, we're thinking of all these things, you know, we had late nights of brainstorming hundreds of, if they haven't ordered in thirty days we'll give them this. If they haven't ordered in sixty days give them this. And one of the things was oh, if they order three times in five days, let's give them this. You know, if they order fifteen times in a month, let's get them this. And then we were looking at it and, of course we want to reward those customers but at the same time we're going 'Wait, we're giving away our profit to people who love our service, they're ordering fifteen times in a month!' We just need to keep service good and keep providing a consistent experience for them, not necessarily give away the house, you know? Where I also feel that I'm fortunate is data allocation. I was able to collect insane amounts of data on our customers. Everything from their demographics, you know, where they live, where they order from, what types of food, how frequent. Most customers put in their birthday because they wanted the free coupon on their birthdays so I had ages, you know. It made marketing for us so much better. We also surveyed our customers constantly. You know, we wanted that feedback. What do you like? What do you not like? That for us was huge because we were able to build from that data whereas…It's kind of part of a pitch I used to use was hey when somebody comes into your restaurant do you ask them where they live, what their phone number is, what their birthday is, you know, how frequently do they like to eat your kind of food? All these things and every restaurateur said, 'No, but I wish I could.' Oh well that's what I have and I can partner with you and share that with you.
Joe: So, how does that partnership work?
Tanner: So, we didn't share our customer data with restaurants but we did partner with restaurants who wanted to do a marketing campaign. One of the unique things FOODNOW did that none of the other companies especially the bigger ones aren't doing is we would go in and one of my ideas of trying to help. You know, I wanted to help small businesses just like mine. You've got the big guys, the big corporate chains that get all these price breaks because they're big and they order so much. So, I networked with a printing firm and said hey, you know, I know we're just one little company but if I were able to send you menus and postcards and direct mailers and this kind of stuff from let's say fifty or a hundred or two-hundred restaurants consistently every year, what kind of price level could you put me at? So, what we did is then we went around to these restaurant partners of ours and said hey anytime you need a to-go menu, anytime you need anything done, a direct mail or a door hanger campaign, here's the pricing we're going to get. We'd get some other quotes, put it side by side, and then we would co-brand with them. So, if you chose the co-branding option, if you didn't you still got a lower price than going to your local printer or the big chain printer. But then I would say hey put we deliver with FOODNOW on there and I'd just cross this in half and I'd take 50% of costs. So, people were saving hundreds, if not, thousands of dollars a year on their printing and things. So, the partnership really was more than let us deliver your food, it was let us help you in the long run type deal. There was a lot of benefit to that and if they wanted to do a direct mail, I would create the list based on, let's say we had sushi restaurant here that I'd received a direct mail from them. It was a Every Door direct mail and I went and I talked to the owner and I said hey, you know, I noticed you're doing some marketing that's awesome. But, you know, I've got a few vacant houses in my neighborhood and I know that this hit them and I know my neighbor absolutely hates sushi, you know, you hit them. How much did you spend? Oh, a thousand dollars. Well what if I came in and I pulled five years of data of only people who have ever ordered Asian cuisine and it's going to be in your surrounding neighborhoods and then we will only mail to people who are interested in ordering Asian cuisine, and then I'll put we deliver on it and I'll split it in half. And the thousand went down to like, $200, you know for the next mailer and we mailed a quarter of as many people maybe but the results were five times as great. So, it was being able to work with restaurant owners and the people in the community to not just grow my business but help grow theirs and I appreciate consultants so much, you know? The mentorship, the consulting, there's so much value and power in that where a lot of people say oh they're out to get your money or, you know, I already know what I'm doing and it's like usually if you can't open yourself up to learning and moving forward and continuing to educate, you know, then you're not going to keep growing. So, it really brought a lot of joy to help.
Joe: You know, with that data there's other people that would be…that data would benefit and maybe the next gen two is the people who'll be building out your networks s that you're driving traffic to the restaurants through your brand. But then, you know, co-marketing I think what you said is a great idea to attach your brand to their brand and get that exposure. Save them the money, it's just a clear example of win-win. So, that could even get deeper, right, because it's a struggle that a lot of small restaurants have is quality marketing. Obviously, there's everybody from the big agencies down to the Craigslist folks and that's another built in advantage is that the people that can have their own marketing departments it's hard to compete with the people who don't have the acumen and then they have to hire the…and Craigslist people can be awesome but they're not a big experienced staff. So, you can sort of bring some of that power to them with the power of the group being distributed out.
Tanner: Yeah, definitely, and we kind of weed them out. You know, we had specific partners we worked with. It's such a daunting search when you need a menu designed or something and it's like oh gosh there are so many, you know? And usually are on a very tight budget obviously, there's ones that are on the opposite end of that. But, where do you look and so many stories of people getting burned and I can't tell you how many restaurants I would ask, ok well just send me over your logo file and we would create just little iFrame drop ins for websites that we could drop right into restaurant's pages and create online ordering for take-out and delivery on to their homepage and then we did that for free. But the amount of restaurants who didn't have access to their website because they hired someone who did it and they can't get a hold of them. Didn't have access to logo files, it was oh will you try to take a picture of it off the menu. Well, that doesn't work for print. So, it was definitely rewarding to help in that way so…
Joe: Maybe we just discovered your next business, it's the delivery marketing partnership. Well it makes sense on paper to have an on-staff graphic person that can serve all the restaurants. I think at its scale that might make sense really. It's also a lot of mucking to get into, you know, all that subjectivity and non-technical understanding. And at the end of the day, a lot of times with agencies as much of the value as they provide is that handling or whatever to get people comfortable with what they're doing. St. Pete is thriving but it's not so big that a nice exit like you had is not a big win for us and it just feels good to have that happening in St. Pete. I have to say, huge fan of The Greenhouse and Sean Kennedy and Carley and it's just a really good resource and the people there couldn't be more genuine, couldn't be more truly interested in lifting up the community and that feeds back into the chamber with Chris Steinocher and that crew there. So, it's good to have a success story like yours come out of that. They put the effort in to make that happen.
Tanner: And I'm not the only one. There's several that I've known from my class and other classes that I see their shops. You know you got store fronts on Central…
Joe: Strands of Sunshine is one of them.
Tanner: Yeah, Strands of Sunshine. You know, you got quite a few people that are actually out there and I was a unique case because I went…I think it was like a year and a half into my business or almost two years in. It just gets back to whatever I could do to learn. A little backstory, I wasn't always the best student when it came to formal education. So, all through high school, elementary, middle school that kind of thing and then even in college, you know, I wasn't the 4.0 GPA by any means or super consistent with let's say even going to class. But after that I just became so enamored with learning. You know, I still have the same insomnia of sitting up and just going through things whether they're magazines, you know.
Joe: What are some books or what are some resources, podcasts? Who's in the top of your list to recommend to people?
Tanner: One of the things I wake up with is the founder of SUCCESS Magazine, Darren Hardy. He has a daily email that could come to you and it's like a minute, two minutes. And it's just kind of him sitting there, telling you kind of something motivational, some…
Joe: Video or audio or…
Tanner: Yeah, it's video usually, sometimes its audio. You know you've got guys like Gary V. You know, he's a little more on the hard side but he could be kind of abrasive but he's an honest guy and he calls out the BS, that's what he does.
Joe: I'm a big fan of his, and you know, he's doing what he's doing to build his brand, and that's sort of one part of his personality. There have been times that I've heard him get into a zone and riffing that some real, really brilliant stuff comes out of his head.
Tanner: One of the things he stresses all the time is he hears, "Oh, I'm already thirty, I've got a job, I've got a kid, it's over for me, I'm going to be working at my desk job forever," you know, he's like "look at these people," one of the recent ones was Sam Walton, the guy was like 45 years old when he started Walmart, you know. There's all these cases of…just because you have the Evan Spiegel's and the Facebooks of the world and whatnot that are 18 year old super geniuses making these billion dollar companies, you know that's what technology has produced now, but it doesn't mean, you know one of the examples was what "well do you do at night after you job," and he's like "well I have a couple beers, then I watch Netflix for a few hours, and this and that." And he says, "Take that out over a six-month span, you've got hundreds of hours to work on your business plan, to work on this, you know, and actually do something." It's just when you look back and say "wow, I've wasted all this time." So, you know, guys like that, Timothy Farris, you know, is another one. I've always, ever since the four-hour work week, I've read that several times, and just been trying, trying, trying, to get a four-hour work week, I still haven't accomplished it, but I'm still young, so maybe. You know, and those guys, and Dave Asprey, he's the bulletproof coffee guy. So I'm trying to…One of the things I'm trying to do after selling the business is refocusing on my health. Owning a delivery service wasn't always the easiest thing.
Joe: How's that going?
T: It's going pretty good, yeah, back into taking vitamin a regimen, and…
J: Do you feel a difference?
T: Yeah, I do, more energy, you know, I just trying to be totally level, you know. Basically, as naturally regulated as possible, and then just, being able to feel everything, and feel what you eat and that kind of thing. It's different from where I was at for a while. Getting back into it is tough, but anything you do for pretty much 30 – 45 days, you can get right back into a rhythm and that's with pretty much anything.
J: So, you're working on behavior change as much as…
T: Physical, mental, behavior, and that goes through whether it's business, personal, you know, at home with my family. If you're not cognizant of what you're doing in the moment then…
J: How did your brain cope with that journey?
T: It's really tough and I have so much compassion for all the business owners. I know it's everywhere from small business to big business, but I feel like small even more, because I know more small business owners and I'm friends with them on Facebook and whatnot, and I see this of what kind of toll it can take when somebody goes on Yelp, and just rips your restaurant apart, you know and I'm going in there and I've got to call my buddy up, because Hey, I saw what happened on Facebook, and it was just back and forth, you know, and just, keep your head up man, you're kicking butt in there, you're doing a great job and if somebody who comes in and, you know, something wasn't right, but it's a husband and wife that are literally working 90 hours a week, they're putting time away from spending with their children, and their families, and doing really what they want to do, because they're there serving people, every day. You know, that happened to me is I was so, as I said, I was so built on customer service, that I got not good at, at just brushing it off. "Oh, this person had a bad experience, well I want to personally reach out to them." And then, you know, most people, when they hear from, oh the founder, "Hey, I'm the founder and I want to make sure your experience was good, 100% refund on your order, and I'll personally deliver you another order," they're "wow, that's above and beyond, no need for the refund, you know," great! But other people, "F you, duh duh dah this!" And you've just go you know, "man, why, what? But that just people, you know.
J: It's not about you.
T: Exactly, and that's kind of, you have to get to that understanding, and I've gotten a lot better at that, especially as you talk about getting to scale. Now we're more into doing the tens of thousands of orders nationally, at least, on a daily basis, so you can't you can't be super focused on all that, but you definitely need to get that data, and always improve on it. But it definitely an emotional toll.
J: And I think that's partly where we are as a society, right? The internet's been around for a while, but, the rise of these review sites is literally in the last three to five years, and so, most of our societal interaction, an insult was a big deal, right, because you know, before the internet, for someone to take the time to say something in the public forum about you in a huge deal, so I think the people who experience that now, it's still a huge deal to them. The one bad Yelp review, I think that's changing though. I think ten years from now, it just won't affect us as much, because we realize that the barrier to an insult is non-existent anymore, right. So, people just do it, and then luckily, the other thing is, before the prevalence of free information flow, there was just less information, so again an insult was a big deal, but now, you're going to get a hundred positives to your one negative, which again will help frame it in, I think, I see that as a growth pain for us as a…
T: Kind of desensitized to that and you know, the whole, the internet, along with that come the internet trolls, you know, who just roam around. And I think the hardest part for business owners is that, and what I would always ask, is "hey, you know, thanks for your feedback, obviously the one star review kind of sucks, but I really wish you would have reached out to us, because we would have loved to make that better for you." And it's really how a business reacts to somebody not having a great experience, should be what they're voted on. You know, that type of a thing, and the review sites, you know. I know restaurants have a really hard time with them because, you kind of get into this thing of, okay, when I go to a great restaurant, I go to The Mill or whatever it is Downtown, I know that I'm going to drop a few bucks. I've never had anything but great experiences, so, this isn't on them, but you expect, whether you're going to any restaurant, food to be good, the service to be good, so I'm not inclined to go home, I'm more now, because I know the other side of it, so I like to give reviews to people, positive, I don't give negative reviews. But, people aren't inclined as much to go "Hey, everything was as expected, five stars," but as soon as somebody brought somebody's food out five minutes before the rest of the table, they're absolutely furious because you know they are a Michelin rated food critic, and we need to be snapping at everything they need.
J: That's a firm reality now. And I'll echo a shout out to The Mill, Jason Griffin and Chef Ted, they're good, Jason especially is tearing it up now, and opening into everything…
T: Yeah, and expansion, I know, yeah.
J: He's one of the, and under the radar, true entrepreneurs of the city right now and I like watching him operate. So, one piece of advice I give when it comes to handling negative reviews online, often the question is, "Should I answer it or shouldn't I answer it?" And I always think you should answer it, especially if it's genuine, right. If it's just somebody that's, they clearly never used your service, or whatever, maybe, maybe not, but. Realize that the person you're really responding to, or the people you're really responding to, are your next one hundred customers. So, you're, you want to show that you want to make this person's experience right. I tend to say don't talk about anything, don't justify, don't tell them why they didn't understand, don't do anything that gives them a reason to continue the conversation as an argument, or as a discussion even. Say sorry you felt that way, what can we do to make it right? But really, you're doing that for the next hundred people that look at that review and see how you handled it.
T: Right. And a lot of those times, you know, you look at these reviews and it's, or I see somebody post it on Facebook, and actually had recently happened is, my buddy Pete down at the Galley, who just opened in St. Pete – He's another St. Pete native, and, him and Ian are busting their tails over there, doing their own first restaurant they've owned themselves, you know they've been all over the place and busting it for other people, and now they're doing it for themselves, and they're doing a great job, and they recently got a poor review, from one of the publications, so an actual paper and I found it really cool that Pete posted that on his Facebook, and he said, you know, "Hey, we're on the Galley's Facebook, we're always trying to strive for excellence, and improve everything. All feedback is warranted." and I mean, this thing blew up. There has to be five hundred comments on it, and he said that the amount of people that came in in the following days, you know, after getting a two out of five or whatever the rating scale is, you know, were insane, of the amount of support that he got, and it's the influence one person can have over a restaurant, but at the same time, I think people are making their own decisions now, so when they do see this bad review on Facebook or on Yelp, or even a professional writer, you can see through it. You see this one star, and it's all caps, and exclamations, and misspellings, and you know and "This didn't come – there wasn't enough ranch dressing on my salad, and this and that," it's like, okay, discredit that, the problem is, when you're just briefly browsing, that overall star rating is what people really look at.
J: We got a one-star rating this weekend on the Big Sea site, because a guy in Texas was mad about a political statement that one of our employees made on his private Facebook page. So, I don't like that, so what am I going to do to get back at him? I'm going to go to his place of work and put a one star review up. So yeah, it's, out there.
T: Yeah.
J: So, what's next? You going straight angel investor now? You going to get a little piece of everything in the town?
T: That definitely has always interested me. I think that's an amazing, such a cool industry. I've met some cool people that are investors, you know, and it's amazing the people you meet that you had no clue are investors and other things, you know, and it's, even meeting and spending some time speaking with you, you know, it's I just want to be, connected with and in the talks with the right people that are making things happen. Cause it's, you know, as we continue to grow St. Pete, the town just keeps getting better and better, whether it's local grown or coming from other spots all over the world, and I think we're just a hub for some great things that are happening. Not only, that have already happened, are in the process of happening, but haven't even started yet, you know? So,  I would definitely like to invest and kind of diversify, and see if I can't add anything to those projects, because you know my real, my passion, what I love, which is, luckily if you love and you good at something, it's in the building, the creation, it was the management, being 25, 26, you know, and now 30, the management stuff was difficult, because, when you start your own business, you don't have an HR handbook, you know, I tried to make one, but, it's like, just pulling pieces from everybody else's online, and I don't have somebody when you're the owner, it's like, okay, who can I ask? Luckily, I had my coach, but it was like, man, the management part was so difficult and especially when you've got a small group, we grew to 12 employees in house, and about a hundred drivers out there, but you become close to people, you know, and sometimes, doing what's right for the business isn't always what's right on an emotional level. So, I was very fortunate with the team that we had, great people. Really contributed to the success, overall success of the company, and you know provided great service for the community. So, I'd love to be involved with the creation of things, I love that, you know. Obviously, I think real estate is something that's going to keep going here in St. Pete, you know, it's amazing that just looking, the other day I was out look at some spots on Central Avenue, and when I see what the price per square foot, I'm like, Oh My Gosh. So, recently was making some moves on a spot over in south Tampa, right now, a commercial spot, and looking at St Pete and Tampa at the same time, it's amazing to me that the price on Central Avenue in St. Pete is more than double of the price in South Tampa, right in the heat of SoHo area. You know, so, it's kind of crazy that that shift has happened, you know. Everybody who's from St Pete, I went away to college, and you know living in all parts of the country, and world. It was "Oh you're from St Pete. You mean from Tampa? No man, I'm from St Pete. You know it's like, you know, you're from New York, Oh, are you from Jersey? You know, no, no, we're from St Pete.
J: We got a little bit shafted in that it was called Tampa Bay, right. If it was called St Petersburg Bay, then everyone knows.
T: Yeah, yeah, maybe we can make a push.
J: St Pete Bay.
T: There we go, Joe for mayor.
J: Oh, I wouldn't survive the background checks, unfortunately.
T: Oh man, that's alright.
J: Just kidding.
T: I couldn't be a member of your cabinet either. But yeah, St, Pete Bay, so some news on what's going in the bay.
J: Yes, the, we just swapped spots here, nice. I appreciate that. So, let's talk about the pier, Tanner.
T: Oh man, sorry about that.
J: No, it's perfect.
T: Interviewer becomes interviewee.
J: I'm just going to put my feet up. So, yeah, we got this, you grew up here, so you lived through all stages of the pier, or most of them I guess.
T: Yep. My family we've been here for a hundred years, so they had the old pier.
J: So, you've been assaulted by many generations of pelicans on the Pier chasing you.
T: Yes, yes definitely. It's crazy, when, you know, people come visit, and they tell me "oh man, you grew up in such a beautiful place." Yes, it's always been beautiful, but it didn't have this thriving, you know, where downtown beach drive, and all these condos, this and that. And it's like, yeah, that's you know, 2005, so we're looking at about twelve years of having that. We didn't have these restaurants, we didn't have The Mills and these types of place, you now, it's uh….
J: What are you hoping for that we get out of this, this new pier, what position is it going to hold for the city's…We talked a little bit earlier about how, it seems like the new design doesn't have that stand in front of it, take a picture sort of structure, really went heavy on the usability side of it. Which I don't think anybody's really against, for sure, you want it to be usable.
T: Yeah, as long as it's used in the right manner. You know, I'm big into…I was a fan of the lens, or I was a fan of the let's build something big and iconic, and the other side was, oh it needs to be more useful, it can't just be a walkway. Well you know when you travelled you go to these places, you know I always enjoy hitting the high line in New York and walking on that and you know, there's not much to do besides walk on it. I've never been to the bean in Chicago when there weren't thousands of people standing around it, holding their hands up against it, taking a picture, you know. You got, St. Louis, the Arch, there's not a McDonalds in the top of it, you know, but, you've got those things that are just iconic. They don't need to be, I think you and I might be in that same boat of, you know it's there for kind of a signature piece of the city, you know a landmark, not necessarily a commercial opportunity to rent out space. I don't know…
J: I don't think we can take our brander's hat off, right? Just see the brand value for the city, and it doesn't I don't think that discounts the usability, desire, it just means for a push to be able to do both. Ultimately, seeing a show out there and looking back over the city will, there's your red rocks, and that sort of thing, too. There'll be plenty of that. It's, I'm excited that there's going to be something there, I think it's good for the city, I think that it's good to get it done, I think that we're, you know we're deep in our renaissance and growth, and that, the longer that it sits not being done, that it's just wasted time really.
T: I kind of turned a shoulder to the whole pier project when the lens got shot down years ago, and I just said oh man, if they can do a vote to approve something, and then it gets taken away, you know, its…I'm a firm believer in there's multiple sides to everything, so I'm not a, screw this that and the other, but I'm just going to focus on, you know things I can control right now, then not the pier, and it seems like all of a sudden it snuck up on me, and ground breaking is tomorrow, so it's like, oh man okay, so you're talking about this new pier, and I remember seeing the models, and the one that ended up winning, you do remember what architect it was?
J: I don't.
T: I don't remember that either, but, I'm not even sure what is going to be in there, is it the amphitheater type thing?
J: Yeah, yeah, and then there's lots of green space, which is nice.
T: So more of like a park you know?
J: Yes, yep.
T: Very cool. Well that's, you know, one of the things that I love about St Pete, and I think that gets us such notoriety, throughout the world, is what Mr. Straub did many moons ago, and dedicated all that land to never be built on. And, so that was huge vision from the founders of this place, you know, and I think, in my eyes we're kind of going through that again right now. You know, we had those guys, the Perry Snells, and the Straubs, you know, the people who really developed this place, many years ago, and now you've got the other big-name developers and whatnot who are doing really cool things, redeveloping projects, building new projects, buying hole blocks and turning them into new things. It's just super cool to see where we're at now, and not only locals, but now you've got people from Manhattan, you know, the sixth largest landowner in New York City has bought a block in St Pete.
J: So, speaking of people, one thing I like to do is, you've been here forever, and who's someone, or what's an entity or a person or a business that you think is doing good stuff that you think benefits from some additional eyeballs on them kind of give them a shout out. Is there, someone that comes to mind that you think…
T: One of the companies that we've talked about in the past, just big props to, and super happy and proud of is The Penny Hoarder. And that's one that they're kind of like even more so hidden than FOODNOW, because FOODNOW provided a service in the community, but they are a web-based business, so you would never know. You know, they started ordering from us, very beginning. He was bootstrapping, man, and then I saw some article, I think on business insider, that they were doing 20+ million dollars, and now they're doubled, and that was one year, you know, going from 20 to 40 million. Just to see that kind of stuff, and I've, you know, I don't personally know the team over there too well, but I haven't heard anything but positive you know, things to be said about the workplace, the environment, and the way the company's run. And I know that they definitely took care of the employees with food, so that's always good in my book.
J: Yeah, we had Kyle in for an interview last week or a week ago, and super sharp, and we actually filmed a video over there, which is on the St. Pete EDC's website, and, you know,  Erin and Kim over there were superstars and great, it was great open plan, I purchased a book for Kyle, and so I thought where's his office, can I, you now, throw it in his office, and okay, his desk is right there. And just basically walked down all the aisles of desks, and there's just his desk sitting there, right, and he's just right with everybody else, and real, you know, flat organization, to the point where even the founder, you know, who's making that kind of revenue, is just hanging out with everybody else.
T: Yeah, the first time I saw that really, was, I got a tour when C1 Bank opened down here, and that's no longer C1 bank, but yeah, Bank of the Ozarks, but that was pretty cool, and I went out and, you know, I was walking through there, and it was like, this is Trevor, our CEO, and he was like, sitting at the same desk, same computer, as a customer service rep that was sitting there, you know, and I thought that was so cool. Not the big corner, high in the sky gold plated office. Just that real communal feel type thing.
J: Which is fitting for St Pete. It just it fits the vibe that the city has…
T: There's so many people doing cool stuff, you know. I love the people who are kind of visionaries in the development world. Is it, Jean Filippo?
J: Jean Filippo? Yeah, from the Station House?
T: Yeah, Station House, and what he did with the Pier Hotel, and he's got another project down in Reddington, like, one of the things I liked from living in New York, and I believe that's where he's from, is those brown stone projects. He's just one of those guys that it seems like, hey I'm going to have this vision, and then they make it happen. And it's not necessarily the easy road, or the cheap way to do things, by any means, but that and then obviously what Bill Edwards has done for the city. I'm a huge supporter of the MLS Rowdies, #MLS2St Pete, I mean, that'll be, compared to other sports, what MLS has done to the cities that they've entered, and a lot of the cities that we kind of emulate with, Portland, you know, and these different areas are, it's huge, and a waterfront stadium would be a crown jewel of the league. And for him to say I'm going to 100% self-fund this thing, you know, and not dip into the tax payer's money. I like his passion and he seems passionate about everything that he's a part of, and his work ethic is there, you know. I've known some people that have worked with him, and everything from the smallest details to the largest ones go across his desk.
J: He's an enigmatic guy. I've never, I've shaken his hand maybe twice, and don't think we've ever gone more than one sentence in exchange.
T: I mean I like kind of the initiative he's doing, and he's always up behind the scenes as well. The One St. Pete Block and Baywalk Sundial, you know. We need guys like him and Steve. And one of the guys I just learned about when I was doing some property hunting on Central is, have you ever heard of Tony Goldman? He's got the Goldman Trust now, I believe it is, he passed away, but he created these iconic areas, two of them are SoHo in New York, they bought up all the buildings and kind of redid them, Wynwood in Miami, so they've been buying up property in Downtown St Pete, and kind of what to give that same effect to it, and I think the other guy from New York with The Red Apple Group doing that, it's like these visionaries who are seeing St. Pete, of course there's people who are buying stuff in Tampa as well, but it's not the same momentum, and it's not at the same, the impact that's happening here. People are just wanting it and hopefully it's sustainable, but I think once it's built, I came up with this quote, "If you build it, they will come," It takes people like that to buy old buildings, or old hotels, or old movie theatre plazas and completely demolish them and create something new, you know, and a stadium would be nice as well, but everybody's doing their part. I don't know anybody else in particular that I would say.
J: That's great. I can definitely feel the passion that you have for St Pete's. It's a great energy and I look forward to seeing you growing more successful businesses and participating into the future. Obviously anything I can do to help give me a shout, give me a reach out as we do already, and I appreciate you spending this time with us, and I think there's still more to talk about, so maybe we'll do it again sometime.
T: Yeah, definitely, thanks, any time.
0

Reviews on this article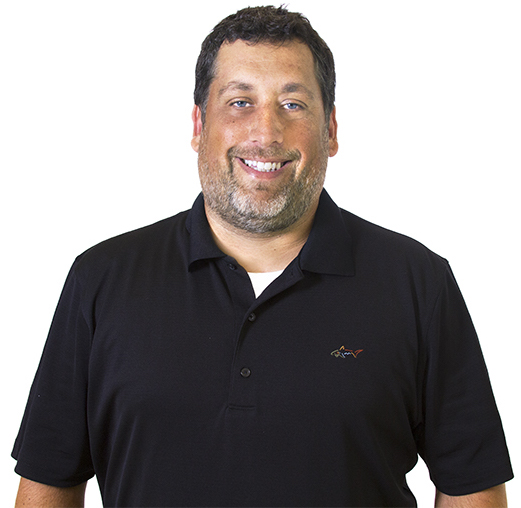 About the host
Joe Hamilton is publisher of the St. Pete Catalyst, co-founder of The St. Petersburg Group, a partner at SeedFunders, fund director at the Catalyst Fund and host of St. Pete X.