Ryan Griffin, Business Attorney & Restaurateur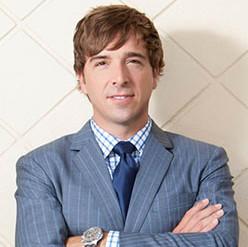 Got ambiance? Restaurateur & master host Ryan Griffin is putting St Pete on the culinary map.
On this episode of SPx, our host Joe Hamilton sits down with St. Pete renaissance man, Ryan Griffin. The St. Pete native wears many hats in the community, including businessman, attorney, restaurateur, real estate investor and civic leader. Griffin has been working tirelessly to elevate the St. Pete food scene. A purveyor of fine food and drink, Griffin co-owns a number of establishments in St. Pete, including Mandarin Hide and Souzou, and will soon be adding a few more to the mix. In this episode, Ryan shares the fundamentals of business partnerships, his big dreams for St. Pete's hospitality start-ups, and his take on the Grow Smarter Strategy, a partnership with the Chamber of Commerce and the City of St. Pete.
Key Insights
Mandarin Hide: One of Griffin's first ventures, Mandarin Hide is a well known craft cocktail establishment in downtown St. Petersburg,

Souzou: Griffin & his business partner saw a need for an upscale Asian fusion restaurant - which led to a dive into Japanese craft cocktails, Japanese sakes, and Japanese whiskey.

Catch of the Day concept in Grand Central: A day-boat fresh fish restaurant...there are a lot of fish and sea food restaurants out on the beach... I really wanted to have a place, old Southwest Florida theme and very simple, whatever we catch that day we make a menu out of it; when we run out, we run out.

Entrepreneurial method-acting: "When I take a new project on I have to throw myself and thrust myself into that culture, whether it is Japanese, or... I built a restaurant in San Diego and it was very whimsical, peacocks and things... In my house I'll have peacock paintings and things. And with Mandarin I think I started growing facial hair and drinking whiskies and had buffalo paintings everywhere. So, I try to take on whatever the concept is, to get my mind around it. So, right now I am very old man in the sea."

On choosing the right partners: "I think if your core values are aligned, that it will carry the day, a lot of problems, a lot of issues. And that brings the expectations and brings the personalities together, because if you can grab hold of the same values, I think you are in a good position."

The next of Ryan Griffin's great St. Pete business ventures: a food hall style start-up restaurant, coffee, and retail incubator.

This concept would give start-ups an affordable retails space to start out, a "culinary institute-style" learning component, as well as a legal and financial service aspect to help first-time business owners start their businesses successfully.

This idea was born from a trip to Raleigh-Durham with the St. Petersburg Chamber. There, Griffin came across the American Underground, a start-up tech incubator built in the old Lucky Strike factory building. Now he's seeking to replicate it in the hospitality space.

Some local restaurants that Griffin thinks are doing it right: Bodega & its neighbors in the Grand Central district: Green Bench, Hawkers, Enigma, Empire Oyster, Nitally's, etc.

In 2013-14, St. Petersburg sought to hedge against the possibility of another economic downtown, and to capitalize on the momentum building in St. Petersburg. The city and the Chamber came together to build the Grow Smarter Strategy.

For this initiative, the city and the Chamber hired Market Stream, a comprehensive strategic economic planning company, to come up with the Grow Smarter Strategy, in order to identify economic priorities in St. Petersburg.

Local Shout-out: Brocante Market & Made Coffee - doing big things, making waves, and making the Warehouse Arts District its own.
"If you and your partners have the same vision, if you have the same values, if you have the same expectations and if you, personality-wise, can work together when the chips are down and the times are tough – because they always are – I think you have a really good likelihood to succeed."
Along with the many other hats Ryan Griffin wears in the St. Petersburg community, he is also the Vice Chair of the Grow Smarter Initiative. This initiative, created in partnership with the St. Pete Chamber of Commerce and the City, along with many sponsors, is a comprehensive plan to assess and elevate the city's position for competitive economic growth, both grown from within and attracted from beyond. An extensive quantitative and qualitative process, the research was lead by a diverse committee of community leaders, who interviewed and surveyed stakeholders, focus groups, and citizens throughout the city over the course of 10 months,
In 2014, a "Competitive Assessment" report was released to describe St. Petersburg's position as a place to "live, work, visit, and do business." A second analysis was done to to evaluate St. Petersburg's "competitive strengths and target job sectors." A Marketing Review followed, and from there the Grow Smarter Strategy was developed.  According to the St. Petersburg Chamber of Commerce,  "This strategy identifies six strategic focus areas, as well as three principle goal areas, which represent the city's future ambitions."
Now in the implementation stage of the Grow Smarter Initiative, the city is laying the groundwork to make this research grow to fruition in St. Petersburg. To read more about the Grow Smarter Initiative, visit our page: Coming Soon!.
To explore the St. Petersburg EDC, created from the Grow Smarter Strategy, visit StPeteEDC>com.
To read more on the Chamber of Commerce website, visit the St Pete Chamber site.
"It is unbelievable the advent of not only culinary, but of all economic development in Saint Petersburg. I love seeing the ingenuity of our entrepreneurs and our restaurant owners, cooks, chefs and how they attack things. Because you go to other cities and there is not the uniqueness that we have here."
Table of Contents
(0:00 – 0:38) Introduction
(0:38 – 5:27) Ryan's Restaurants
(5:27 – 8:03) Partnerships
(8:03 – 14:51) Ryan's Other Businesses
(14:51 – 17:48) Good Restaurants in St. Pete
(17:48 – 20:17) Business Opportunities and Trends
(20:17 – 21:30) A Good Partnership
(21:30 – 29:10) Grow Smarter Initiative
(29:10 – 31:16) Strategy Implementation in Real Life
(31:16 – 32:00) Arts and Culinary Arts
(32:00 – 33:13) Community Momentum
(33:13 – 35:39) Shout-outs
(35:39 – 39:01) Brocantes and Old Architecture
(39:01 – 41:55) Conclusion
Full Transcript:
Joe: Hey! This is Joe Hamilton, and you are listening to SPX, and I am here with Ryan Griffin. Thank you for joining us, sir.
Ryan: Right. Thank you very much for having me.
Joe: I want to dive right into the sexy stuff. You are starting a restaurant literally every week, every two weeks. What is your clip right now?
Ryan: No, it takes a lot longer than I expect, always.
Joe: Yeah. Well, just to get people up to speed, Mandarin Hide, an amazing institution downtown, a real killer bar downtown, a lot of class, a lot of style, amazing website.
Ryan: Thank you. Yeah, that is a good website, great website for many years. Yeah, we started that project, now it is coming up on our seven years, which is unbelievable. And from day one, it took us a couple of years to build it and  to get the concept fully thought through. But we wanted to be an establishment that would last for many years, and that is always on the forethought of our minds. When we take any actions, we think about the long-term and how to ingrain our business and our concept with St. Petersburg.
Joe: Nice. In addition to that, Souzou?
Ryan: Yeah. Well, Mandarin Hide – and Mandarin just go back on that – has been a great craft cocktail world, and that is something that I live in that world and enjoy it, and have enjoyed it for many years, fascinated by cocktail classics, cocktail innovation, what is happening, different histories and spirits. So, that took me into Souzou, I was approached by a friend of mine who thought there was a need for an upscale Asian fusion restaurant. And I tend to choose projects based upon a need. If I see a need in the community that we are missing, I like to go on that need and bring a solution. And then I like to try to decide if that is something that I would go to it, and something that I enjoy, that I can be proud of. And so, my partner approached me about Souzou, an Asian fusion restaurant, and I got excited about that. And also took me into Japanese cocktails, Japanese whiskies and sakes, which is a whole another world. That was really fascinating and we got into that and built that now a couple of years ago. And that has been a great restaurant for us, a lot to learn, and every day we are working on our craft there, which is like we do at Mandarin, to get better and to make sure that we improve the customer experience. And that has been great.
Joe: How big apart – obviously, cocktails at the high end is an art form – is appealing to you? And then I am assuming just culinary excellence in general. Are you doing anything other than restaurants to express your appreciation for that sort of craft?
Ryan: Probably, if you ask me do I love cocktails, or do I love culinary, do I love food? I like all that, but I think what it is that I enjoy is I like to host, I like to create an atmosphere, I like to build a place that is unique, one of a kind, that you don't know why you like it, but you know when you think about it the next week, and you think about it multiple times and you want to go back, that it is a comfortable place, it is a place that you feel that you haven't seen it before and you feel that you are excited. It is hard to put around, people tell me "What are you trying to design when you design things?" I design a vibe that goes into the touch, the smell, the sounds. People underestimate the power of music. So, for me, when you say is it cocktails, is it food? It is more of building the ambiance, which covers whatever the product is. So, we can go outside of food and beverage. However, right now we are working on a couple other projects. One project is in the Grand Central district, we are working on building a day-boat fresh fish restaurant. And I feel a lot of times there are a lot of fish and sea food restaurants out on the beach, and when people go out to the beach they immediately think "Well, I am going to have sea food." And when you come downtown there is not as many sea food restaurants or sea food outlets that really focus on it. So, I really thought about that and thought about that I really wanted to have a place, it was a kind of old Southwest Florida theme and very simple, whatever we catch that day we make a menu out of it; when we run out, we run out. Only going to be open a couple of days a week and we are going to see how that goes. But it has been fun putting it together and fun getting through all that nautical things. When I take a new project on I have to throw myself and thrust myself into that culture, whether it is Japanese, or… I built a restaurant in San Diego and it was very whimsical, and peacocks and things. You will see, in my house I will have peacock paintings and things. And with Mandarin I think I have started growing facial hair and drinking whiskies and had buffalo paintings everywhere. So, I try to take on whatever the concept is, to get my mind around it. So, right now I am very old man in the sea.
Joe: Like method acting, only for entrepreneurship.
Ryan: Right. You got to own it.
Joe: And how far along is that project?
Ryan: Well, we bought the property a little while ago, been through permitting and got our permits back from clearance. So, we are breaking ground probably the next week, and that will probably be… looks like a 90-120 days out.
Joe: It sounds good. I noticed that there is a theme of partnership in most of what you do. How do you choose your partners? Are there a number of P-partners, or do you like to move around and work with different partners?
Ryan: Usually it is organic, very much has been organic for me. Choosing partners, if I tell anybody, is probably the most important thing to do in a business before you are having a good idea, it is understanding who your partners are. And then, as a lawyer I try to always advise clients to layout the expectations of all the partners, because at that point I think the likelihood of success is determined. And if your partners and you have the same vision, if you have the same values, if you have the same expectations and if you, personality-wise, can work together when the chips are down and the times are tough – because they always are – I think you have a really good likelihood to succeed. And for me it has been very organic, I started building businesses back when I was 20 years old and I had some friends as partners back then – so this is in the St. Pete Times last seven years – I will start from there, my partners at Mandarin Hide are Tony Casoria, Blake Thompson and my dad, Bill Griffin. And that kind of came organically in the sense that I had gone to law school with Tony Casoria, and Tony was really big in the music, loved music and really could help us out music wise. And that was another area that, again, I had my hands full on different things. And Blake was a developer, built a bunch of condos downtown and different buildings around the country. So that was natural, I had a guy that could handle the construction phase, I had another guy that was great with music and bringing in acts and doing music, scheduling and different things around that, and events. And then Bill was just great in terms of playing equipment, he is a perfect guy to have when things go wrong, and to supervise and to be that person there. So, that is how those things happen, and I would say all my partnerships since then have taken on that role. At Souzou I had Patrick Marston – who is big in the construction – plays that role in terms of oversite of the construction, and that was his idea with Souzou. And then Mike Harding from 3 Daughters and previously from BellaBrava, and Mike is just great as the operations guy, a ton of experience in restaurant operations. And I came on more of the cocktail world, to design that and help him out with that kind of vibe and how we can make a unique space. So, again, that came up organically. And then from there it is, once you have a good set of partners, sometimes you don't look elsewhere. My other businesses seem to have used the same groups of partners as we go forward, and that has worked out well. If you have a good group, stick with it.
Joe: Cool, I like it. And to reveal a little more of the empire, what are some of the other businesses that you are into?
Ryan: We are really excited about another project we are building in Tampa, we are building a project over there on the other side of the bay, which will be a craft cocktail world oriented with a restaurant component. It is probably all we can talk about on that, but been very busy for the last five-six months on that, acquiring the property and moving it along. And we will have more information here hopefully, when we get through permitting the next couple of weeks, we have that going on. And then another project that we are working on that I am really excited about, we are in developmental stages of building a hospitality incubator. And I feel that when people think about Saint Petersburg, if you close your eyes and you ask people "Hey, tell me a little about St. Pete" they will tell you they love the beaches, they will tell you they love our waterfront, they will usually say the weather, and then they will go into probably after that the arts, museums, the uniqueness, the vibe of our city. And there is a lot of other good benefit things that we bring, but that is the top line for people that are visiting here if you bring up Saint Petersburg. And I really feel, since tourism is so important to us, that food and hospitality should be up there, should be a driver, not just an ancillary thing that we have. And so, I really want to figure out how to better our hospitality, our service, our work force, our culinary talent, our chefs, so that we can expand that. And when people think of Saint Petersburg, they think "That is where I want to go for food." Because our food scene is so unique and it is so exciting right now. So, with that I am working on and putting together essentially a startup food incubator that has a food hall component and an opportunity to access the capital for aspiring business owners. It doesn't have to be just in food per se, it could be different things, it could be service, it could be coffee shops, it could be retail. But that is exciting to me and we are working on that, and it has a culinary institute component, which I think it would be really neat to have an education platform. So, once I get through these next two projects that will be on the agenda.
Joe: Cool. So, the nuts and bolts of that are: you think that there are enough talent in the area, that if they had this environment that they could grow and flourish in, you say the culinary school piece of it, or institute piece of it, or are you hoping to teach them to some of the business schools they need to run a business. What are the nuts and bolts of going through that process?
Ryan: Yeah. Well, first I think one of the things would be that we will help build the actual retail space for them, and that will give them a very affordable way to start. And they would already build out the equipment for them, or whatever their business will need, and they will have a very low rent, let's call it, per month. You just cover some of the overhead costs, so the lights and electricity to keep the operation going. And from there you would bring in a bunch of different talented people. I have ton of chefs around the Tampa Bay that have said "Listen, I am so excited about this! I would be more than willing to volunteer my services to train and to teach people, which tells a lot about who we have in this community." There is also some great hospitality trainers here, we have some really fantastic ones that I have used in the past. They travel all around the country, they teach all the employees from Loews, Ritz-Carlton… But they live here, and that goes through all types of service: from greeting to actual plating, and I think they would be help, I also think we have some really good people that would give business advice and how to start-up a business, how to build a business plan, how to get an SBA loan, how to go through all your legal documents in terms of operating agreements, employment agreements, getting through all those things and then working on how you would get access to capital, what that looks like, trying to build an angel pool for people. And I would track the metrics of the individual operators to find out who is ready, and once they are ready we will then give them the forum to have angel investors come – ALA, SharkTank – and invest with them. And then from there they will get some additional education and training on how to move forward the brick and mortar space, how to build it, construction, and it will lead into a whole another category, post-leaving our incubator.
Joe: Cool, that is really exciting. All things about it, from the frontend of getting to see all these three young up and coming folks as they are applying their wares and creating great food. I guess all the different groups would be right next to each other, so you could go in and try all this different food in one environment?
Ryan: Yeah, I will say this. And I am very active in the community and trying to better our community, and one of the things has been with the Chamber, and from that we did a benchmarking trip last year. And that benchmarking trip took us to Raleigh-Durham. And on that trip they have the American underground, and it is a technology incubator. And what I thought was fascinating was that essentially, they had taken an old tobacco warehouse, actually the largest in the country, Lucky Strike, and they had built it out into four floors of startup space and they said "We are going to have only creative types in here, we are not going to have any lawyers" – no people like me – "no lawyers, no CPAs, no bankers, we're having creative people and entrepreneurs in this space." And at the ground floor, in the basement it was zero to five employees, the first floor was five to ten, second floor was ten to 20, and third floor was 30 to 40, give or take. And what I thought was interesting was they all were on the same campus and they spent a lot of time together, and there were restaurants on this campus. So, at lunch everyone would go eat. And the person that was running the zero to five employee company would be having lunch next to the person that runs the ten to 20, and they would be able to share ideas. And the person with the smaller company will look and say "How did you get there?" And that time breaking bread and talking about real-life experience and problems is so invaluable, and those companies have a really great track record of having the escalation move up. And then that company continues to grow and moves to the next floor, and the next floor, and then ultimately it sells. And I think they told me three companies might have sold in the last five years, 1.5 billion dollars from that top floor. And having that kind of collaboration I think is, like I said, invaluable. So, the idea would be that I bring these people together, they would be there not only what we try to train and help them, but they will learn from each other. And then we would have either celebrity chefs and people come through, we would have startup chefs to be able to train and cook alongside them. And we would do pop-up nights, and you would have very successful chefs with aspiring chefs, and I think that would melt into not only an unbelievable experience for the aspiring chef, but I think it would result in some really cool fusion of what the product is, and the experience for the customer.
Joe: Right. It sounds great, I think it will work well except for maybe the basement here. Since this is your world that you live in, let's talk food for a second. Who gets it right in St. Pete, or who the restaurants you…?
Ryan: Joe, I can't pick winners, man, I tell you. Listen, I will just say this, I am born and raised here. So, think about that. I am thirty something, getting closer to the other side of it. But in that time, if you ask me to think back about the restaurants 30 years ago, 25 years ago, maybe there was the yacht club and a couple of other places that are still around, but there really wasn't much. So, where we have come to where we are and to where we have been, it is unbelievable the advent of not only culinary, but of all economic development in Saint Petersburg. I love seeing the ingenuity of our entrepreneurs and our restaurant owners, cooks, chefs and how they attack things. Because you go to other cities and there is not the uniqueness that we have here. And you can have someone who says Hey, I love George and Debbie at Bodega and what they have done." And they started out with an unbelievable small space, and they were on the Grand Central District a number of years ago, when there was nothing out there. And they were pioneers, and they started with a concept of hey, I am going to do good Cuban sandwich, good carne asada plato and we are going to stick to what we know, we are going to do our best. And from there, that creativity, I think all our community really rallies behind it, they love to see that startup be great, and I think they show that with their dollars. And I think Bodega is great, and they expanded, and built the juice bar, and continued to expand, and doing a great job. And then, from there that whole neighborhood has been revitalized around them. And for me, I love neighboring businesses. Some people say "Your competitor is growing next to you." I don't look at it like that, the more foot traffic, the better. And having those other businesses that came up there, and Ferg's has been there a long time, and you had Green Bench, and Hawkers, Enigma, and I don't want to leave anything out, but Empire Oyster just joined there. So, all those businesses start to work together and form a district, and that is what you want, to have that character in that area. And I think they are doing it right, I think a lot of people are doing it right.
Joe: I think we are giving a masterclass there, and the politically correct answer is if you would give one name, Bodega.
Ryan:  I love Bodega, I was hungry today, I am really hungry now. But I think they are doing really well, and I think that there is a lot of others too.
Joe: Yeah. Well, I don't have the same political restrictions that you do, so I will tell you that I love, if you haven't had it yet, the vodka sauce at Bavaro's. If you haven't been there, Bavaro's rigatoni and vodka sauce is a must have.
Ryan: How about this? I have been to the Bavaro's in Tampa and I have yet to go to the one in St. Pete. So, it is on my list.
Joe: And of course, a little shout-out to Nitally's too, that is a little hole in the wall classic up the Central and 20 something, with a lot of cool stuff going on.
Ryan: I love Nitally's.
Joe: I doubled you up there, I gave it to you.
Ryan: Oh, let's go.
Joe: Any non-food related stuff that you are into?
Ryan: Gosh, a big thing in this market has been real estate. And so, for me it has been really finding real estate opportunities and buying the real estate. And they are my inventory of what I am going to do with it. So I have new ideas if I have more time; time is my biggest limiting factor. So, I have been buying real estate in St. Pete, and that has probably taken up. Obviously, practicing law is my forte most of my time, and then the businesses that I own and the new businesses that I am forming, but that real estate is probably my other filler in terms of business opportunities.
Joe: You have a lot of small, medium and large business clients in St. Pete in your law practice. How does that play into that experience, what are you seeing, what are the trends that you are seeing, what businesses? It seems like everybody is on the heater right now, the economy is booming, real estate certainly is up.
Ryan: Yeah. Well, I tell you, real estate is up and I would say that anything associated with real estate and development has been booming in the commercial world and residential world too. And that has been going strong. I think that consumer confidence is up, so people are expanding and trying new businesses and taking some risks, and that is exciting. I am also a business litigation lawyer, so a lot of times I deal with situations when things go awry. And often, after correcting those issues, my clients – I try to advise them on how not to get in that situation again, and provide that advice. So really, in these times when times are good I tell people "Hey, take the time to make sure that you set your business up correctly, whether it would be small business, medium or large business, but take the time – like I mentioned, make sure you have the right partners, make sure expectations are aligned, make sure you have everything in writing and agreements. And really put thought into that, put time, put money into it, because whatever you do, there will be exponential later on in terms of avoiding problems, making sure that you are going to succeed." It is essentially like building, when you build a business doing that paperwork and doing that thoughtful effort is like putting the foundation down on a house, and you really want that foundation to be strong. And a lot of times people say "You know what? It is all good and it is going to be successful, and I know my partner and this is great." I say "Listen, I know it might be some money spent right now, but go spend time with your CPA and your lawyers and those kind of things, because it will be well worth its weight in gold later."
Joe: What are some of the most common things that cause partnerships to go south, that you have seen and experienced?
Ryan: I think I touched on this – expectations, and I think it is personalities and values. I think those three, I think it is expectations, personalities and values. And they all coalesce. I think expectations, in terms of what the business is going to be, how you are going to run it, what is the end goal. The personalities are important just because, as I mentioned, you are going to go through anything – partnership is a marriage, and so you are going to have good times, you are going to have bad times, you are going to have stress, so you want to know that you are going to be able to deal with each other in those times and be able to communicate, and that is extremely important. So, with those: personality, expectations and the other one was…
Joe: Values.
Ryan: Values. And values are huge because…
Joe: Quiz passed.
Ryan: At the end of the day that is who you are, and so I think if your core values are aligned, that it will carry the day, a lot of problems, a lot of issues. And that brings the expectations and brings the personalities together, because if you can grab hold of the same values, I think you are in a good position.
Joe: And speaking of core values – in addition to all of the personal entrepreneurial endeavors that you are in and your practice in law, you are actually jumping in and devoting a lot of your energy to the Grow Smarter initiative with the Chamber. Can you tell us a little bit about how that came about, and then what your role is and expectations are for that?
Ryan: Oh man, okay, yes! I am very excited about that, so thank you for giving me that opportunity, I don't know how much time I have. Okay, well, I will give a little background. So, in 2013 – 2014, the Saint Petersburg Chamber was looking at a couple of things. One was: what is our economic plan? Do we have a plan? And what would happen if we lost some major employers in our community, or if we had another economic down turn? How could we protect against that, how could we also take advantage of the momentum that we were seeing in St. Pete, which was unmatched. And that then resulted in the Chamber and the city, along with some very generous sponsors, coming along and realizing that we wanted to go out and get independent talent. And we hired a company called Market Stream, and they are a comprehensive strategic economic planning company. And they put together some great economic plans for many communities in the country. And so, they went and did an extensive process of interviewing people in our community, doing surveys, researching a lot of data and metrics from our community. And from that came a plan, which is known as the Grow Smarter plan, Grow Smarter strategy. And that is a very comprehensive plan, you could see it on the Chamber's website and read it. And it goes through and identifies a number of different things. One – identifies five cluster industries that we, as a community, seem to have a strategic advantage on, possibly three times the amount of people in that industry in our community than average. So, identify those as ways that we need to – not reinvent the wheel – let's go with our strengths and continue to push those further. And the other thing it did was it identified six focus areas, that really drive our economic development. Because when you look at economic development, people say it is getting jobs. If you ever looked at it, it goes well beyond that – it is peeling an onion back. Because in jobs – well, are there employers? We are bringing employers. We are bringing employers, what are they looking for? Affordable housing, transportation, work force, talented job force, do we have educated people? How is our education system? So, as you can see it continues to go and it is a big thing to tackle. That is why this plan is very comprehensive and dense, but it identified six work groups, and those work groups really boil things down to drivers. One of them is culture and community, and that really looks at three major components. One is safety, people need to feel safe in order to thrive economically, and for taking business risk and to grow in business, and to move here. it also has in there housing and affordable housing for all ages and stages. And that is key, because a lot of times now our housing stock is older, and therefore a younger person or young couple has limited options and they might have to go buy a house that it is 1950s, like I did. And I bought a 1950s house and I had to spend a lot of money in rehabbing it on top of the price. In light of real estate cost going up, having to put more money that you don't have coming out of pocket, that is a daunting thought. So, trying to figure out ways that we have more affordable houses for our work force, all ages and stages, like I said. And the other thing about culture and community in that work group is interesting events – how many unique events do we have that really make us St. Pete, and how do we expand on those and how do we increase those? Because that is what drives people here, right? It is that feeling that we have so many cool events, and the park, the Straub park and around the city, the Pride Week, and great things – it really set us apart. The other one is education, and that really looks at cradle to career and how to go from early learning and strengthen our early learning to all of our primary, elementary schools, high schools and also to our colleges. And colleges are huge for us. If you look at the colleges, our college in USF, and St. Pete College and our technical schools, Stetson… Look at those schools, those are lifetime tenants in our community, and they don't think in years – they think in decades. So, we need to make sure that we get aligned with them and use them, and help better them, because that is how we are going to grow. And places like Johns Hopkins and how to maybe bring them into the folds as an education hospital. So, that is the education component of it, which is great, and that is the bed rock of everything. When I am trying to bring a new lawyer to our community, I think I win over on everything and then they say "Okay, where is my child going to go to school?" And those are the ones that we haven't worked on, right? We have to continue to make our schools better and I think that is what everyone is putting as one of the top priorities. So that is education, and the other one is districts and corridors. We talked about that, but having each corridor, every district have its own character. We have seen that with the Edge, we have seen that with the Skyway Marina district, Innovation district. And I think that really gives a sense of place to each district, which helps inspire that district and will help grow it and give it its own identity. And also, the arteries of keeping business together, Central, 22nd, 34th. The other one is targeted job growth, and one of the things that we have accomplished through Grow Smarter has been forming an EBC, an Economic Development Corporation. Its task is really to bring in great employers in our community, and they have been doing fantastic. And very exciting in terms of what they have got in the pipeline and the things that they will be announcing. So, that has been wonderful, but it just doesn't end with the EBC and targeted job growth. It is also expanding our current businesses, how to get more employees and more jobs in those existing businesses, how to grow the startups that are right here, like I said, the small ones that really give us our own little individualism. The other thing is awareness building, and that is telling the story of St. Pete, the love story. How do we sell that and how do we get it out to the right people and target the right people for the top jobs and top employers, and get them in our community? And the other one is entrepreneur growth, and that is probably one of the most exciting ones. One of the things is to work in the Tech Incubator, and that is really trying to help access the capital for startups, not just in tech, but in everything, and help that counseling on how to start up a business and how to grow a business in this community. And there is a lot of great people doing great stuff over there, the Tech Garage, and Tanya, and Sri at USF. We have some great people in that field. And one of the things I think about Grow Smarter, the idea is it is not building a new wheel here. It is just the fact that we have so many talented people in our community and trying to bring them together, so they are not in silos. That you can bring them all in one room together and say hey, listen, you are all trying to work together, but the sum of all the parts is more than the whole. And so that is what we are trying to do, and the end goal is that we really grow our community. And I would grow our community in the right way, economically, and have inclusive prosperity, and that is what we want. Because if you activate an entire community, that is exponential. We are doing a great job in our downtown and I don't want to stop that momentum. But West, South, North – we need to get the whole community behind this, and I think we can really make this a movement. When I go and talk to people in the community, what I learn is that we have unbelievably talented people, that we have never seen a tipping point like we have been at before in Saint Petersburg, and that everybody has a love for St Pete. And when you put passion, talent and timing together – wow!
Joe: Yeah. And we have been doing a lot of stuff in that realm as well, and I think the big challenge is how to activate it. And I think you touched on some important actual actionable items that have happened – building the Innovation district was a thing that happened that came out of it that got done, and the EDC is a big thing that happened and got done, and now they are already starting to see some fruits of their work. What is next for taking the activation to the people? And I know there is potentially some money coming around the pipe that will help with this. What do you see in the next six months to a year as far as the next stages of making the strategies eschewing on those and making them a reality?
Ryan: What I see is first, the Grow Smarter plan is a multi-year plan and, like I have mentioned before, we have already accomplished a lot of the things that has laid out the Grow Smarter strategy. But one of the things we didn't do back in 2014 when we designed the plan was we didn't build the framework, and so we are going back now and that is what we are doing currently today, is to build the framework – essentially, those focus groups and a steering committee – and those people will be charged with making sure this Grow Smarter strategy comes to fruition and sustains, and that the initiatives listed in each one of those six focus groups I talked about, that they actually get accomplished. So, what we are doing now is that those groups are being put together this month, and we will start meeting every month, and that we will have a summit come December where we will be launching the Grow Smarter strategy. And hopefully, coinciding with that is that we are pursuing some really exciting opportunities on some funding, and that that will give us the ability to accelerate this program. So, instead of being five years, it could be two years on some of these initiatives. That would really be a game changer for us. And so, start of January 1 the funding came in and we have now the table set with the players. I think that it will be an unbelievable movement and economic development. So, hang on to your hats because I think it is going to get really great for us around here. Not that it is not already great, but it is scary to think that it could get better. So, I think that is the next thing coming.
Joe: I think you are going to need a 25th and a 26th hour in the day. And I guess, just because we passed over the five clusters, the five areas of data analytics, arts, marine sciences…
Ryan: …health and financial.
Joe: …and financial, yeah. I think I could lobby for a sixth one, which is Ryan Griffin cluster of culinary making…
Ryan: It is at visa, that is a dark horse coming from behind, it might catch up the other five. But yeah, maybe one day.
Joe: Yeah, maybe a place into the arts, at least. Because it is an art.
Ryan: I'll say, the arts in our community, that has been such an unbelievable gift to our community, and also gives us – we talked about a sense of place, it is a sense of identity. I think everybody, when you talk about St. Pete, they feel the arts and that is really something a lot of cities don't have. And that is when you look at things, you look at a momentum of the community. Momentum is so hard when you don't have it; when you do have it, you want to keep running as fast as you can go. And I really feel the winds at our back, I feel like we have momentum. Sometimes, when a city or a community loses momentum, it is many years to get it back. So, that is something we have to be heady on and think about it, and say listen, we have got this momentum, we don't want to take it for granted.
Joe: And do you see any outside of your head risks to our momentum? Real estate prices, or oversaturation, or anything that you see as a risk factor for St. Pete's cool trajectory?
Ryan: Well, I would say there are obviously global things. I think economic down turn on a global scale will definitely have an effect on a lot of things, that would then lead to real estate prices and changes in liquidity. So, obviously I think that could slow us down in terms of community and private sector development. But I think one of the things that helps us in this Grow Smarter strategy is that it's a lot of volunteers. And as long as we all have time, we are devoting it to our community. And so, I think that that insulates us a lot of ways in the Grow Smarter strategy from an economic down turn, so for me it would be more of a macro fear.
Joe: Alright, cool. Alright, so at the end of each SPX podcast we do a thing that is going to probably tip your political correctness meter over – we give a shout-out. It is a simple thing.
Ryan: Oh, Geez. Okay.
Joe: This can be a startup, it can be a non-profit – that is an easy way out, so I encourage you not to take that one – but a person, someone that you think that it is doing really cool stuff in St. Pete, that maybe doesn't get enough eyeballs on what they are doing, enough appreciation for what they are doing.
Ryan: Oh, man! Okay. Gosh! I could give you a lot.
Joe: This cannot be just one, if you want to.
Ryan: Yeah, you might give me a couple here. Well, I am going to think about my last weekend. I think what Sean and Celeste have done at Brocante is very cool in terms – of I was up in Asheville last week, or two weeks ago. And I was up there and I was talking to a person that ran on the best vintage furniture place in Asheville. And I was talking to them and they said "You are from St. Pete?" I said "Yeah", they said "You know Sean and Celeste?'' And I said "Yeah, I was there three years ago, and they gave me an idea of this Brocante thing." And they actually were doing their first brocante in Asheville, a different name but the same theory two weekends ago. And I really think that is a little vision of two people that have day jobs that have a little passion for something over at Paper Street, and let that organically grow. Like I mentioned, just like with George and Debbie, that the community just rallied behind them. Next door to them, I think what Mike Rideout is doing over at Made Coffee, I think it is really cool. Mike used to work for me at Mandarin and has a passion for coffee, and he has done an unbelievable job in the cold brewed coffee sector, and really growing that brand. I am really proud of him and what he has been doing. So, I think he is doing a great job. Across the street from him, my partner Mike Harding, I think what 3 Daughters is doing is unbelievable in terms of the volume and how they are growing and expanding. And they really were the flag bearer for that area, so they took that, if you remember, remember when they said they were moving on 22nd street, in that area, and there was nothing there. He put his flag down and from there sprouted Brocante, sprouted Made, sprouted a lot of other businesses, Cage Brewing and other places around there. I really like those pioneers that are putting their stake in the ground and creating an area. From there, that is a whole little district, whatever, to another couple's store right on there when I was there. So, I think what they are doing there is great. And when that becomes, the Warehouse Arts district and what that is going to become, I think the whole area is… sky is the limit. So, they are doing some great stuff.
Joe: I have about half of my office from Brocante, and we laugh because I did the industrial thing, and it is like you pass things on the side of the road and we won't stop to pick it up and then you go pay $300 for it at Brocante.
Ryan: Yeah. My dad jokes, because he… I don't know if you ever watched that show, Fixer Upper, and I am married and I am the wife and my wife is the husband. I like to design and collect antiques and pieces, so I am a collector, and so I have storage – it's a whole lot of them, like Jo-Jo on Fixer Upper, or whatever. And I find a unique piece and I need it – I don't know where I am going to use it, but I got to have it. So, my dad jokes, he is like "Listen, you just need to open up your storage units, now if we made them look cool, people would come in and buy all this junk."  But yeah, when you look at my storage units they don't look good now, but I envision if I painted these pieces and put them in a cool environment they would maybe sell, but they are all road side stuff.
Joe: Really?
Ryan: Pretty much.
Joe: Well, I think it's the best nugget that we have for the day, the roadside collection.
Ryan: Yeah, if you are putting them on the road side I have an eye to see the best in everything. So, a lot of times when I walk in these spaces, especially my partners, they look at different things. I've said "This place is beautiful", and then they are all thinking "Are you looking at the same place? You want to have your eyes checked, because this is not beautiful." But I try to see what things could be.
Joe: Have you ever had anybody come in to one of your places and just sit down on the couch, and said "Hey, this is my couch."
Ryan: Yeah. But I'd probably have them reupholstered. But it is funny, because I grew up cleaning what is now – this is unbelievable, but my mom and dad owned property where is now One, which is around being built into the Hyatt, which is crazy for me to get my mind around. So there used to be small buildings there, and my family owned some buildings in Jannus Landing, and I had to clean those buildings all the time when I was little. So, every weekend I was there sweeping old wooden floors, and cob webs and everything else. But I fell in love with old architecture, the corners work, the wood floors, the beams, the brick… For me, I am a sucker for all that, I really love old architecture. Sad to see those buildings go, but the One is a great project for St. Pete. So, I think there is a nice balance of new construction and then preserving old buildings as well.
Joe: And the reality is they are not really gone, they just moved to your storage units.
Ryan: Yeah, exactly. The building actually was the Honorary Hotel, and they actually picked it up and they moved it to – I want to say Seven Gables out there, preserved the building. It was the oldest hotel in Saint Petersburg.
Joe: Was the last standing one the pink one, was that yours on the one lot that was in the front corner of our Starbucks there?
Ryan: Actually, it was my parents' prior to that, which was actually the dirt parking lot.
Joe: Got it.
Ryan: I have already been toward that, actually, eminent domained to be bay plaza, which was a precursor to bay walk, a precursor to Sundial. It didn't get off the land.
Joe: That was our first office, that pink building. We had a six-foot by six-foot closet from a real estate agent there with my partner Dzuy, and I back in the day started there for a few months.
Ryan: You get to listen to music from across the street, right? You get jazz live over there.
Joe: Yeah, the one who was there didn't shot, so we heard it minimal.
Ryan: Okay. I don't know how you keep the bugs out, or the water, but you figured it out?
Joe: Yeah. No, we didn't give them up.
Ryan: Wow.
Joe: Just put plants there. They get watered.
Ryan: Yeah, natural barricade.
Joe: Green living.
Ryan: Yeah.
Joe: Well, this is fun, a lot of good information. Really appreciate what you are doing, it is entrepreneurial engines like you that keep putting new things up and building our culture, and especially building our culture. There is a lot of people putting things up that are utilitarian and they can be cool, they can be slick, but it is very rare that you find someone that is continuously putting out new things that actually have unique, non-cookie cutter, well thought out, intentional cultural building aspects. And I think all the places that we have talked about today that you are building are exactly that, and they really do contribute very much so to the character of St. Pete and what keeps us special and what keeps its running home in, so thank you for doing that.
Ryan: Thank you.
Joe: And of course, all the work you are doing with Grow Smarter is invaluable too. I think you are something to be aspired to for the entrepreneurs of St. Pete and it has been good to talk to you today.
Ryan: Can I put a shameless plug in?
Joe: Please.
Ryan: Grow Smarter, I just would say that if anybody is interested in that, go look online to the Chamber's website, read it. Because I think education is a starting point.
Joe: Everything we talk about today will be in our show notes page on the broadcast page, which will have links to all of your establishments. And I think we actually have the Grow Smarter on the website, St. Pete X Group website too, permanently. I have read it, and I am not going to read and I am not going to read it again. It is very long and dense, but I wanted to say I got through it once and you could tell a lot of work went into it, so I am looking forward to making it more reality than it already is.
Ryan: Well, I want to say thank you to you for this, I think this is a great series you are putting on. And I think, again, there is so many good stories in St. Pete, and so whatever you can do to put some spotlight on some of these people, because… I see so many people working so hard, I remember – just one side note, but – Brick and Mortar, and I was over there when it first opened. And it was the only time I have ever asked to talk to the chef, and the waitress came out and she was worried, and went and got the owner and the chef. And I complimented them, because it wasn't busy that night, and I said "Listen, do what you are doing, it is going to work." If you build it they will come kind of thing. And I said "You are doing a really awesome, unique thing here, and stay true to it and it will come to fruition." And obviously it has, and I think he has had fantastic success there. But those other people that are out there that are doing great stuff – just keep doing it, it is going to happen for you, the city is building up as fast as we can around you, we are bringing a lot more people here, so keep doing it!
Joe: Keep doing it!
Ryan: Yeah.
Joe: Alright, thank you!
Ryan: Thanks!
0

Reviews on this article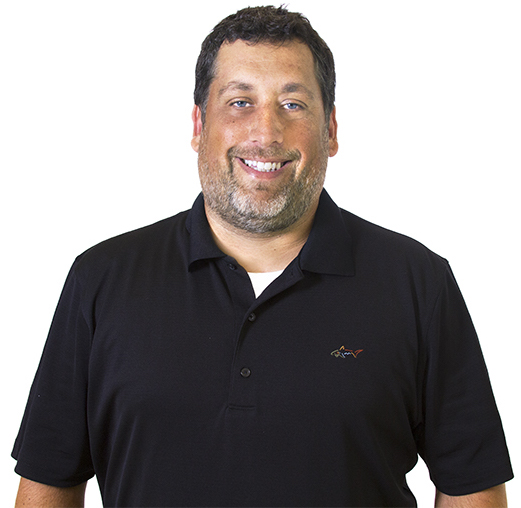 About the host
Joe Hamilton is publisher of the St. Pete Catalyst, co-founder of The St. Petersburg Group, a partner at SeedFunders, fund director at the Catalyst Fund and host of St. Pete X.